Oh guys.
I waited to tell you about this because the pictures just made me so wistful for everything about this place.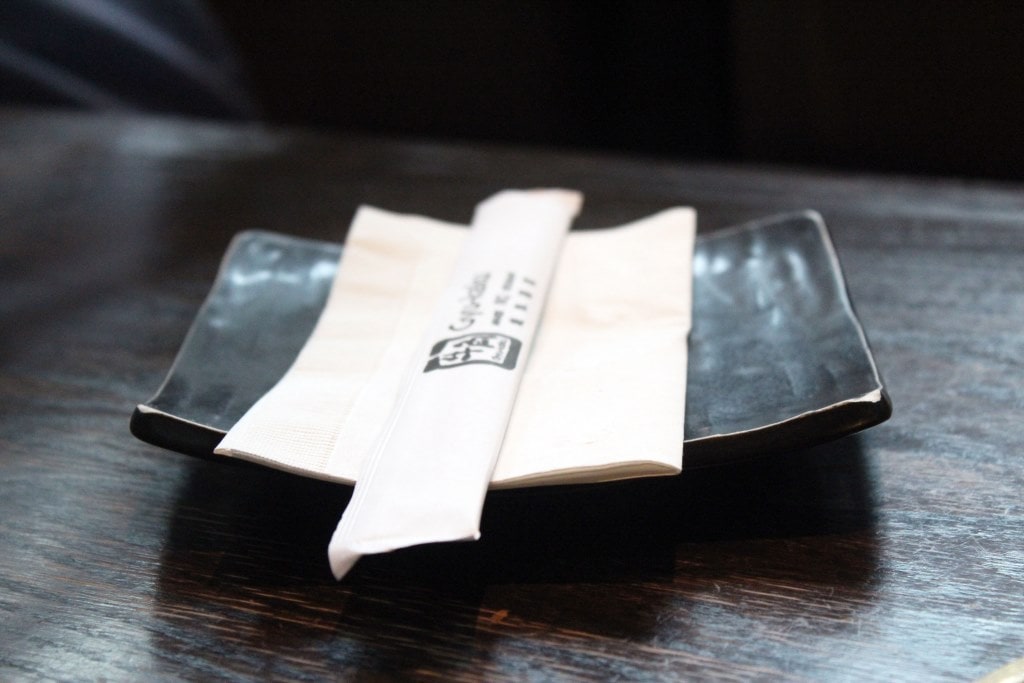 This is Gyu-Kaku, a Korean BBQ chain that calls itself a Japanese BBQ chain that has a location 2 blocks from where we stayed a few weeks ago.
In Japan, this style of eating is called Korean BBQ. In America, it's called Japanese. I with I knew why, really. I think maybe something to do with politics? Really and truly - the owner of the sushi restaurant I used to work at told me one time that so many Chinese restaurants have Tokyo/Japan/Hibachi in the name because Americans currently are more favorable towards Japan compared to other Asian countries.
Fascinating? Boring? Wrong? We can all make up our own minds about that.
This restaurant, though - hands down one of the best eating experiences we've had ANYWHERE in the past few years.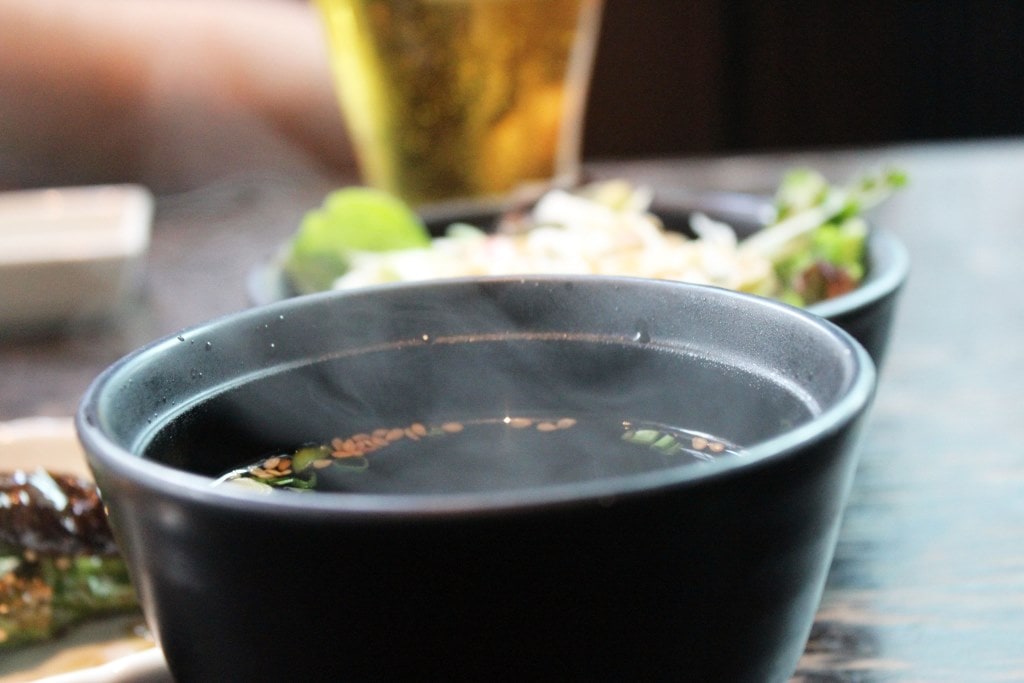 I mean, tied with like 9272 other places because we love to eat out, but still. Epic, and SO fun. Gyu-Kaku has three locations in NYC, and we hit up the one in midtown - check out their website here. We picked this place because it had great lunch specials (half off most drinks and food discounts too!) and had great reviews on Urbanspoon.
First, I'm super duper into second-floor restaurants, mainly because we live in a small city that has basically nothing above ground floor. Weird, huh? Anyway, when we walked up the staircase with a GROUP OF JAPANESE PEOPLE I knew we'd come to the right place. The atmosphere is lovely and simple in this restaurant with plants, bamboo, and natural materials as the focal point of the decor. All the staff greeted us with pretty well-pronounced Japanese, which impressed me!
Each table has its own grill, and the tables are separated by dividers, which I like - kind of like eating in your own private space. The huge windows made for a lovely view, especially for the southern bumpkins who just CAN'T get enough of the big buildings. Like. Can't.
Our server, Jordan, was totes fabulous (Hi Jordy! Can I call you that?). He's a college student taking Japanese, and this year he is going to two different cities in Japan to study abroad! Once I got over my extreme jealousy, we had a great time talking about fun things to do in Japan. His service was perfect for the entire meal, even though his nametag claimed that he was in training. We vote that he's done training.
This style of food involves ordering raw food with random appetizers, veggies, and sides, and cooking it on a grill in the center of your table. So fun! I love interactive food. The entire menu is small plates, so you can try and share lots of things. We tried things from the happy hour lunch menu, and everything was lovely.
For appetizers, we had something called addicting cabbage, which was raw cabbage in a really light sesame dressing. Addicting? Maybe not, but it was very delicious and a nice side to have with the rich meat we grilled.
We also tried the Gyu Pork Belly Bun, which was touted as the most popular appetizer and was discounted from $7 to $5 at lunch. YUM. Spicy sauce, soft fatty pork belly, crisp cucumber and lettuce folded into a really soft steamed bun. YES PLEASE. The order comes with two, so we each had one, and we agreed that one each was enough because they were so rich. We absolutely loved these.
We also tried Fried Shishito Peppers - kind of a cross between jalapenos and green bell peppers. These weren't fried in batter, more like pan-fried with some charred bits, which was totally delicious.
The main courses come in preset course menus, or a la carte selections, which we chose so that we could control which items we ate. The course menus looked really fun, though! We tried the bistro hanami, which was kind of a "regular" beef. Pieces of steak marinated in a soy-based BBQ sauce, and probably our favorite thing of the day. It was so tender! With each meat plate comes new instructions for how long to cook each type of meat, and this one cooked for about 45 seconds on each side for a super tender medium-cooked beef. We adored it.
We also tried squid, beef tongue, and kalbi short ribs, and loved each of those equally too. All the meats have different sauces, and we really loved the garlic-miso sauce that was on the squid. I can't tell you anything NOT to try, though, because everything we had was really delicious.
Each table has three sauces - regular, spicy, and ponzu - we loved them all for different meats, and it was fun to mix and match what we dipped in what!
In addition to our meat selections, we added the Happy Hour Starter Set - soup, salad, and rice for $3. We only got one of these and shared it, which was a great deal and added plenty of extras to the meat. The salad dressing was great - if you're into ginger/miso types of dressings you'll definitely love this.
I wish I had something bad or critical to say about this lovely place, but I really, really don't. We just loved it. It would have been better if everything were....free? For 2 beers each, 3 appetizers, 4 meats, and rice/salad/soup, our bill was around $65, in New York City, for fabulous food. Totally reasonable, totally delicious, and we are TOTALLY dying to go back.
Check out their menu here, and check out more pictures from our visit below. Thanks Gyu-Kaku and Jordan for such a great meal! It made me miss Japan, and we can't wait to come back to visit you guys the next time we're in the city.
Try this place, guys, or....any Korean/Japanese/Asian BBQ you can get your hands on. You'll have a great time, and you'll love the experience! Promise.