One of my favorite super easy recipes, originally published in 2016 right after the birth of our first child. Easy broccoli cheese soup using broccoli slaw for no-fuss vegetarian soup in a hurry. If you think about it in advance, make a batch of the easiest no-knead bread for dunking!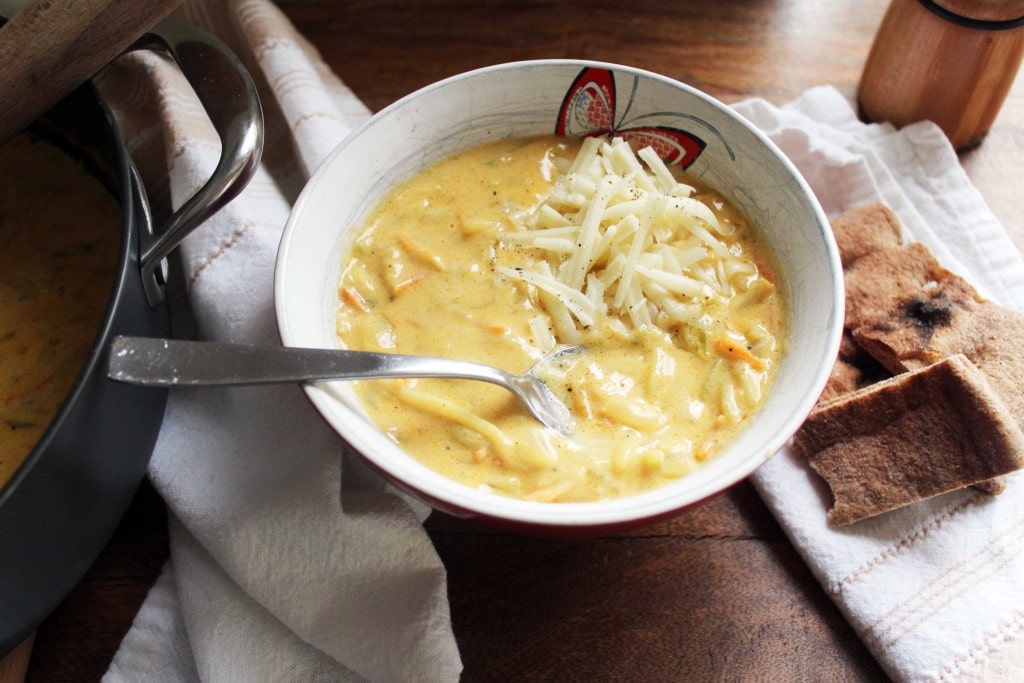 I thought about calling this New Mom Broccoli Cheddar Soup, but that seemed....I don't know, people need quick-cooking food whether or not they have kids, right?
This, I have to say, is one of the more inspired things I've done recently in a recipe. Jay is all about the chopped salads, as you know, and is always buying these random bags of pre-chopped veggies but then we never quiiiite eat them in time. I hate throwing away food, and this bag of broccoli slaw was looking really sad to me a few weeks ago, so I made it into soup. The thing is, though, is that since the broccoli is pre-chopped there is no blender involved, we just end up with a really legit texture to our soup. AND there are carrots in the mixture which add some nice flavor and color to the whole shtick.
You do have to chop an onion and garlic but...you could totally skip those two ingredients and just use the broccoli, I won't tell anyone.
...