Perfectly seasonal, this delicious layered eggplant appetizer comes together quickly and will get gobbled up fast! Creamy yogurt raita, roasted eggplant, and fresh tomatoes + mint round out this yummy vegetarian small plate.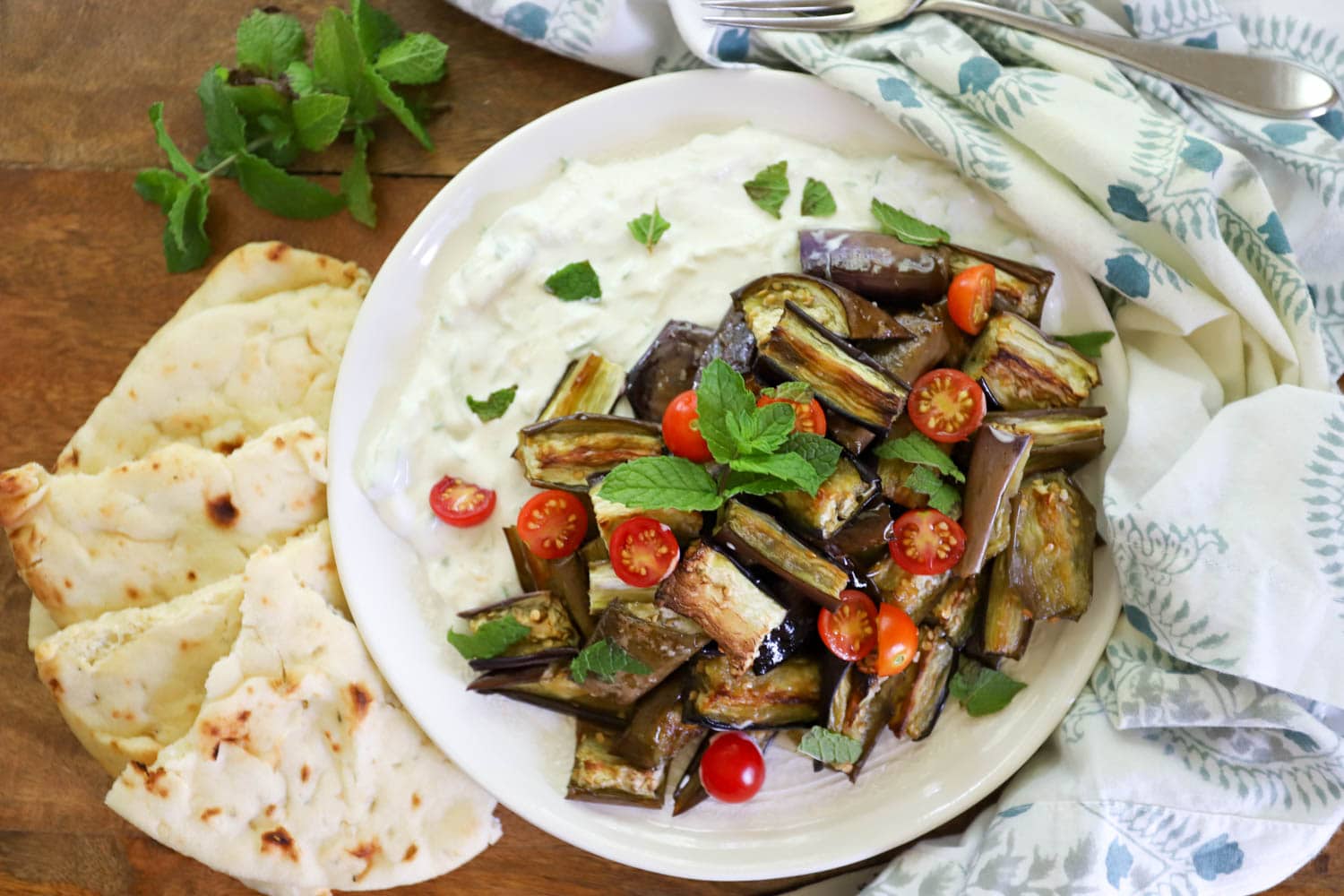 Oh hey seasonal eating that is healthy and feels decadent all at once.
We can thank the internet for this one. I don't have a great story here except that I read an article with a recipe similar to this and couldn't get it out of my mind. And then promptly couldn't find the link.
This eggplant appetizer features roasted chunks of eggplant over a raita/tzatziki sauce with fresh tomatoes and something green on top for good measure. The original recipe had crispy kale and there was a version with microgreens, but I went with just fresh mint because 1. it grows on my porch and 2. eggplant and yogurt with mint is a really wonderful flavor combination.
...