What is Potatoes Romanoff? Only the best twice baked potato casserole recipe in the world! Envision: leftover baked potatoes, fused with cheese, butter, sour cream, and seasonings. I love this for a super easy Thanksgiving side dish that can be made ahead, but it's also delicious as a meal prep side dish served with my favorite marinated grilled chicken for dinner!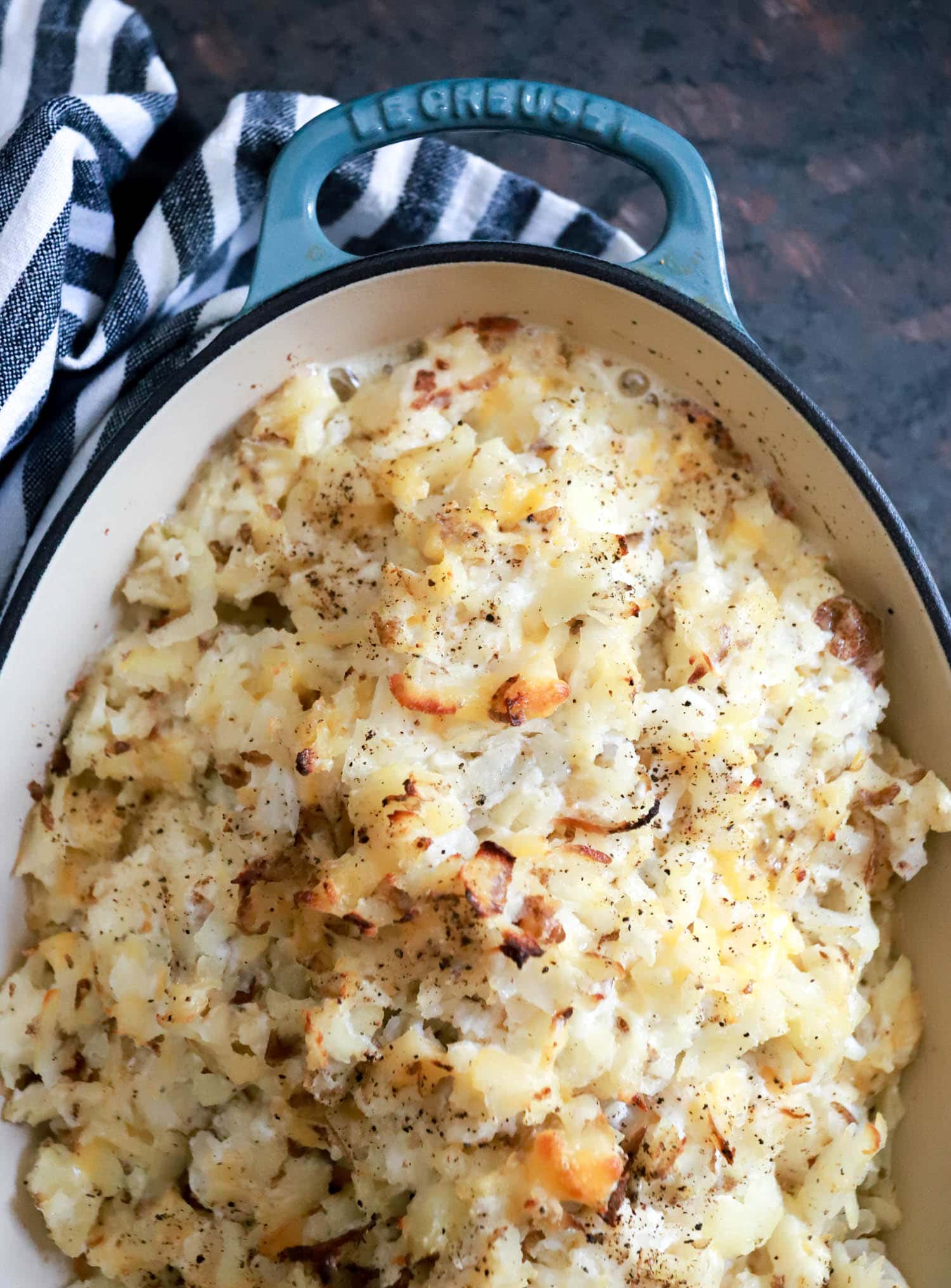 Great news!
We are staving off election and pandemic jitters with carbs and dairy.
What can I say except, you're welcome? (listening to a lot of Moana recently, Will's choice)
...