One of our favorite easy vegetarian soup recipes, spring veggies with farro! This recipe is easily made vegan AND gluten free, and the herby, lemony broth is absolutely delicious. I love this as part of a weekly meal prep session; it keeps really well in the fridge for lunches.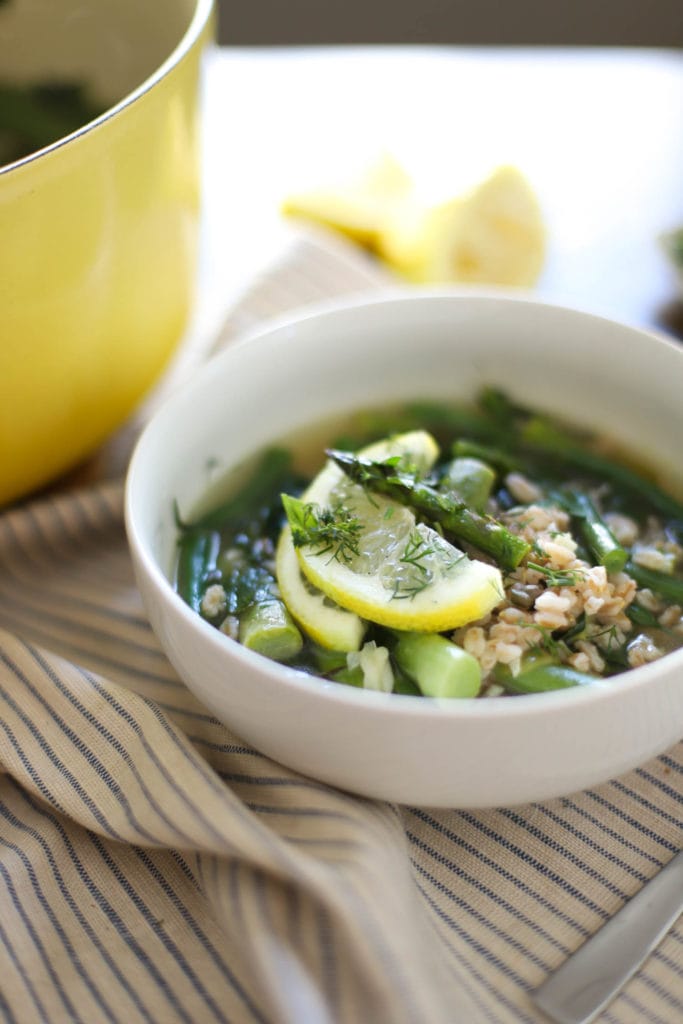 Because apparently we are a sick house and I only want to eat broth-based things ever.
Our week of healing is going well, thanks to incredible amounts of support from our friends and family and narcotics for Jay. I, on the other hand, have gotten some kind of cold-on-top-of-a-cold and can't stop craving salty brothy things to make my throat feel better and my nose unclog slightly.
Doing a surgery recovery with a toddler while sick and doing regular work has been a struggle; we feel like we.just.can't.quite. catch up on sleep and housework, but we're getting there, one day at a time.
The good news is that the Porta Potty was picked up from our FRONT YARD where it has been for nearly 6 months, so small victories, you know?
...