This chicken pot pie with a tater tot crust is super easy to make, and is the best comfort food for weeknights or weekends! Midwesterners call this hotdish, we call it chicken tot pie.. The filling can be made in advance for meal prep and frozen tater tots take all the guesswork out of making your own pie crust for chicken pot pie.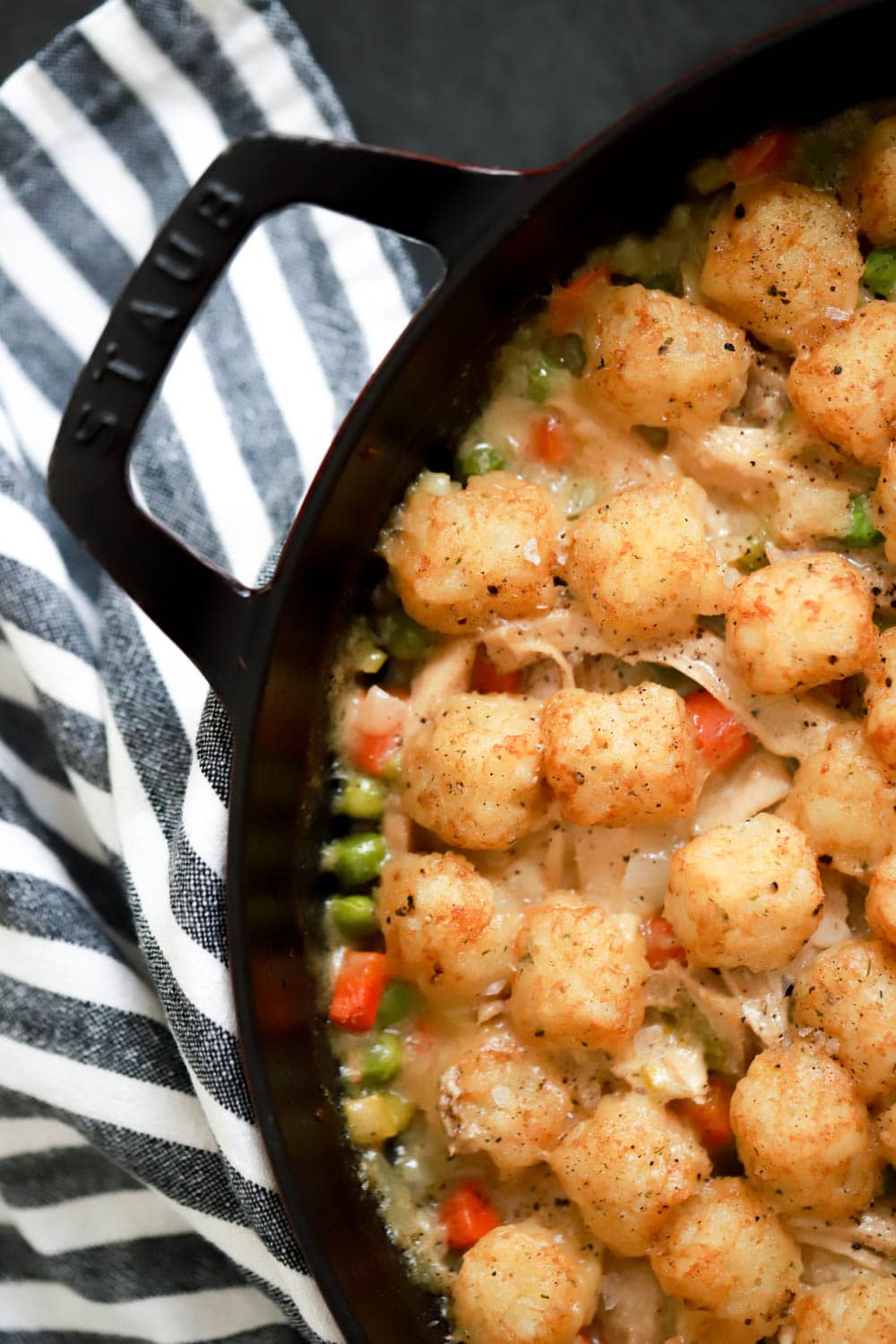 Oh oh oh oh HELL YES.
I am so excited for you to eat this.
...