Imitation crab poke bowl with our own spicy crab salad sushi and homemade poke bowl sauce! This dish has mostly storebought ingredients with a few quick things to prepare for extra fun and special weeknight sushi bowls at home.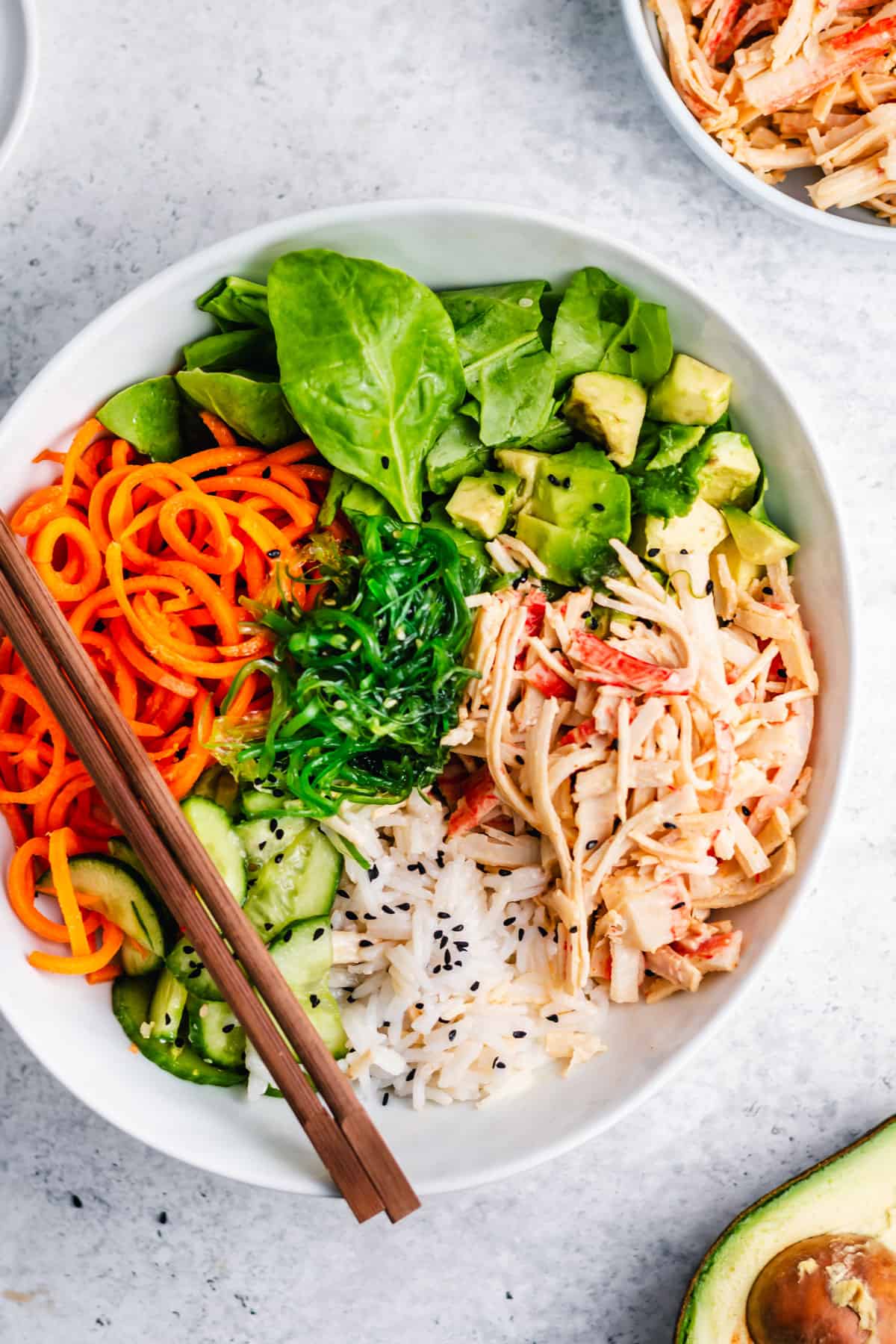 ...what can I say except, you're welcome?
We've been watching a lot of Moana around here lately. Which is PERFECT for this island fusion bowl to start your week, theme movie + dinner totally unplanned.
Obviously it goes without saying that the Moana-obsessed toddler in this house would turn her nose up in disgust at the lack of only crackers in this bowl, but it's developmentally appropriate to be a total ass about diverse foods at this age, so I forgive her.
People over 2, however, you will adore this. It starts with THE most popular recipe on the site, this spicy crab salad. I know there are many that turn their nose up at anything with fake crab and mayo calling itself sushi, and that's fine. But-however-also, this stuff is popular for good reason: it's delicious, and so simple to make on your own.
I love spicy crab ANYTHING when we order sushi, right next to my all-raw authentic fare, but the ingredients are so simple and cheap that it seems silly to save spicy crab for special sushi nights.
...