Easy pasta with sausage and peppers in a creamy sauce. Delicious for a weeknight or weekend entertaining, this is a quick pasta recipe that everyone loves! To add on, a quick green salad and no-knead bread made earlier in the day are really nice.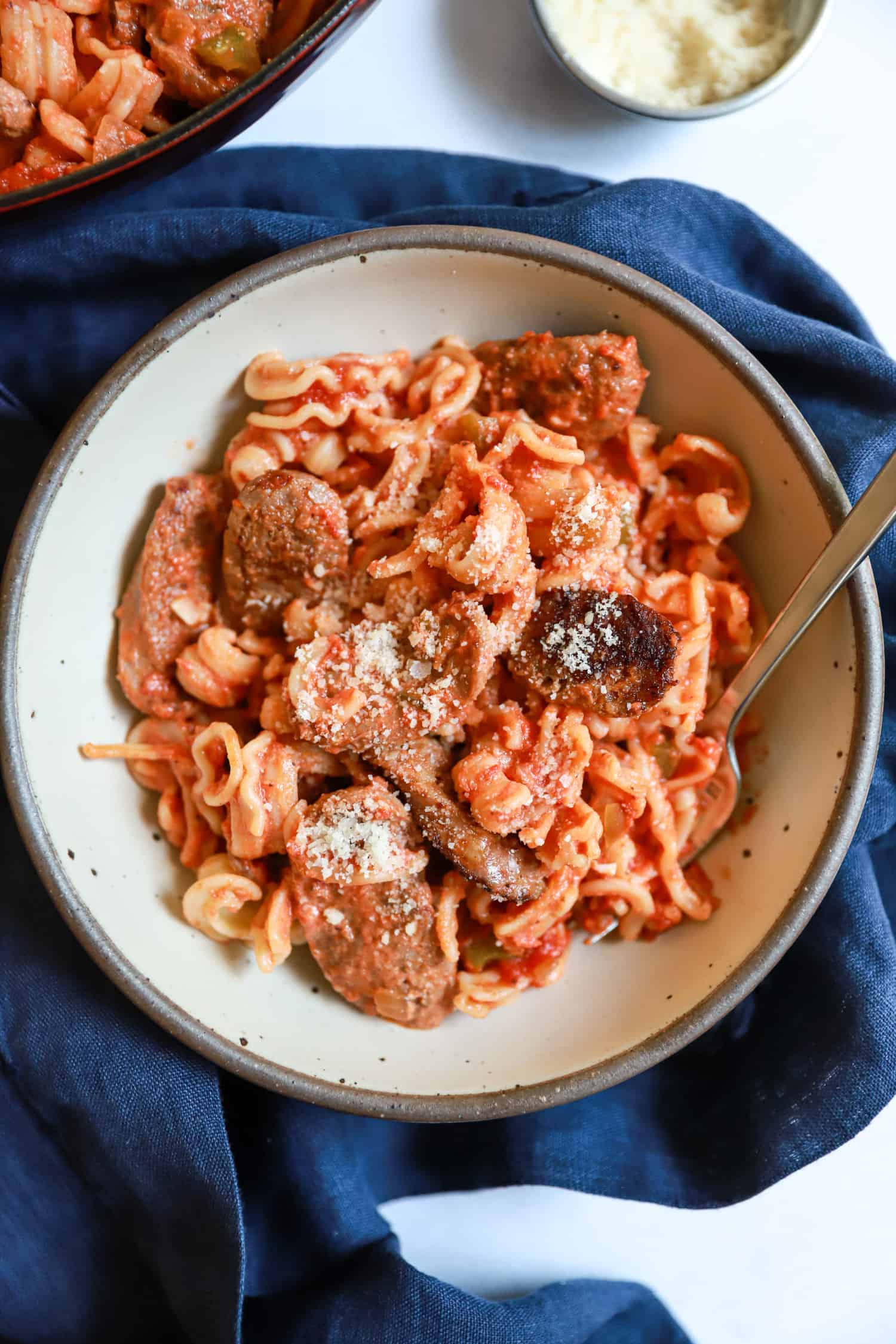 In college, I sang in an a cappella group.
It was pretty cool, and now I work in a cappella. (cool in the eye of the beholder, obviously)
ANYWAY, one of my group's friends from another school was from an Italian family, and he and his friends (correctly) thought that it was super cool and grown up to cook for singing folks that traveled to their college for concerts.
And that is how I learned this somewhat untraditional, Italian-American twist on Pasta with Sausage and Peppers.
...