A 10-ingredient pasta dinner that is done in about 30 minutes! This DELICIOUS creamy bacon pasta is so simple to make and has delicious seared mushrooms in a creamy bacon-laced tomato sauce. Delicious for a weeknight, weekend entertaining, or an easy holiday meal! I like this with an easy green salad and focaccia for dipping in extra sauce.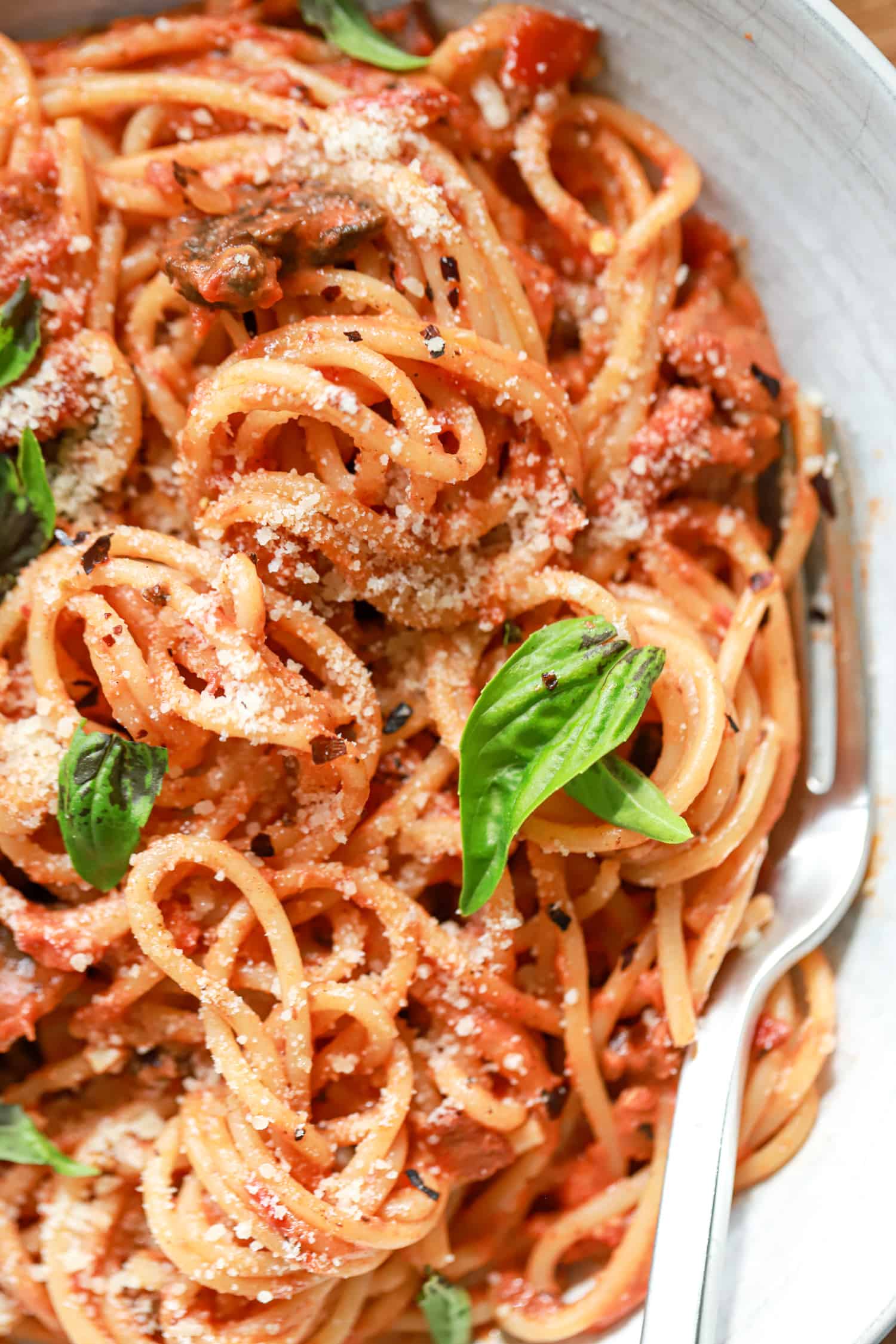 You know how bacon is good on, like, everything?
It's true. Adding even just a little salty, crispy bacon to spaghetti with mushrooms is juuuuust the little nudge into winter dinners we need to get us through the next few cold weeks (or months depending on where you live!)
I love this spaghetti, and I make it all the time. It's a really simple base of seared bacon bits (buy the thick cut kind if you can!), mushrooms browned in the bacon fat (hello), and a creamy tomato sauce that comes together really quickly. The sauce itself is done in just about the time it takes to boil water for pasta, giving us a 30-45 minutes to dinnertime situation.
...