Helloooo Monday.
Don't get all huffy by the fact that I'm offering Brussels on a Monday. I PROMISE, this is not mushy stinky bitter awful Brussels that we used to have. Not "we," my parents would never dream of such a thing.
What IS it about these little guys? Everyone on the earth seems to be inundated with a serious PTSD-esque memory of them, and then now all of a sudden they're all over trendy restaurant menus, but they're crispy or baconed-up or whatevs.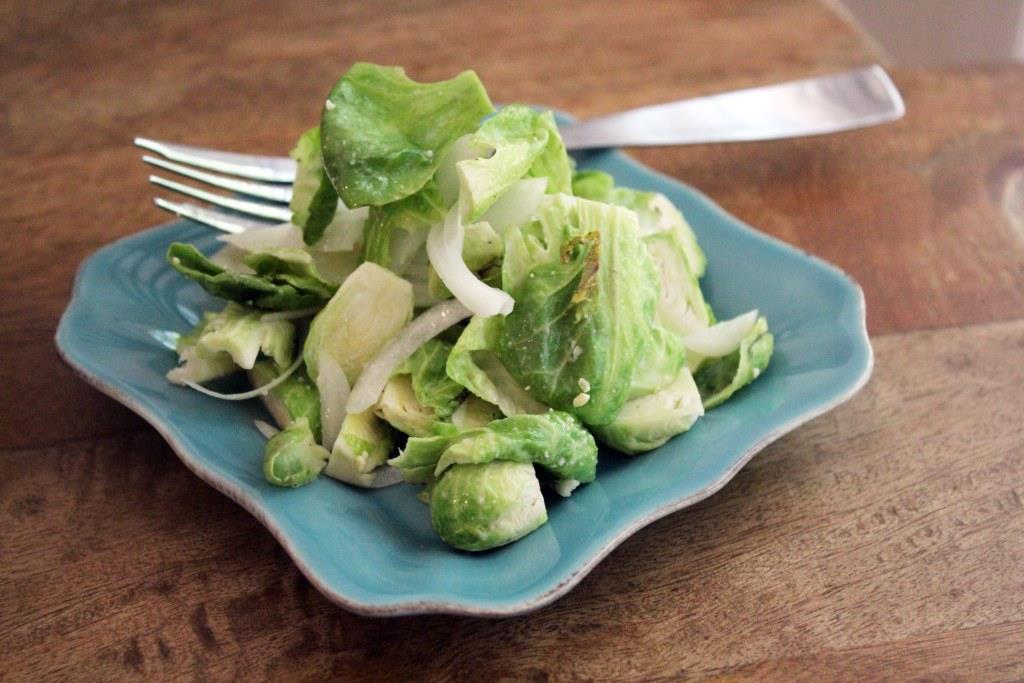 Raw is your new favorite way to eat them, promise. Because, when all is said and done, Brussels are cabbage, right? Raw cabbage = slaw. This is basically slaw with Caesar dressing and sexy fried capers on top. Let's get after it.
...