A few weeks ago, my family had a massive birthday party for me, two of my sisters, and my grandfather. Our 4 birthdays are within 2 months of each other, and some years we end up having a birthday party every five seconds, which is hard considering that a lot of us travel for work.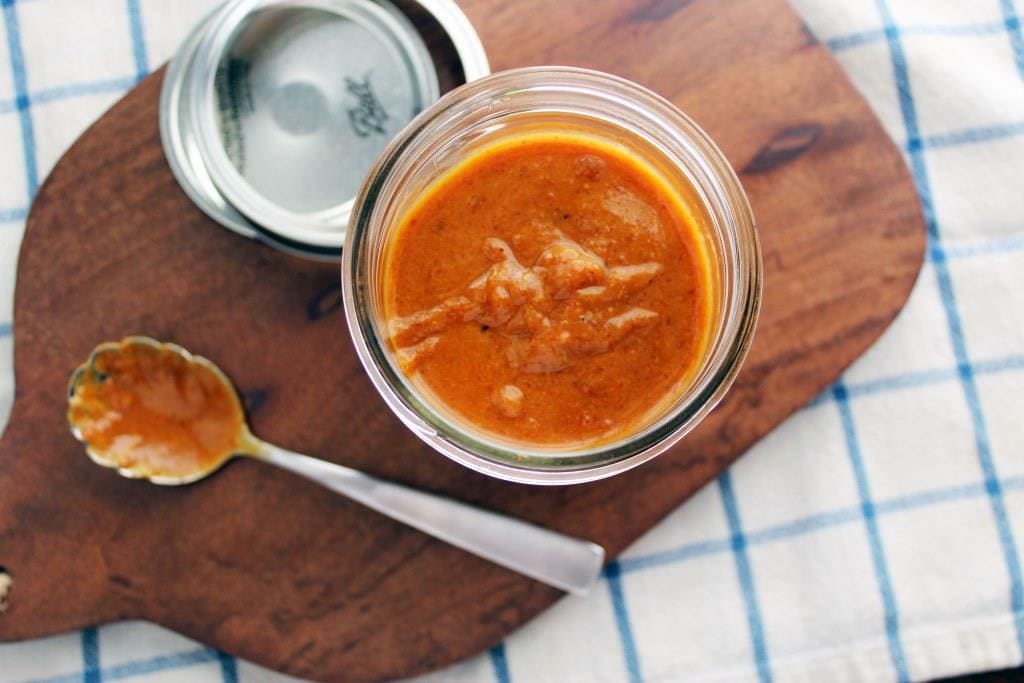 So. This year.
One big party!
Since it wasn't reaaallllyyy my birthday (that's today), I got to help cook with my parents. I made smoked turkey, pulled it and mixed it with this barbecue sauce, and WHOHMG so good. I love vinegar and mustard sauces, not so much with dark sweet bbq sauce. I also dislike mainly anything bottled so...homemade had to be it.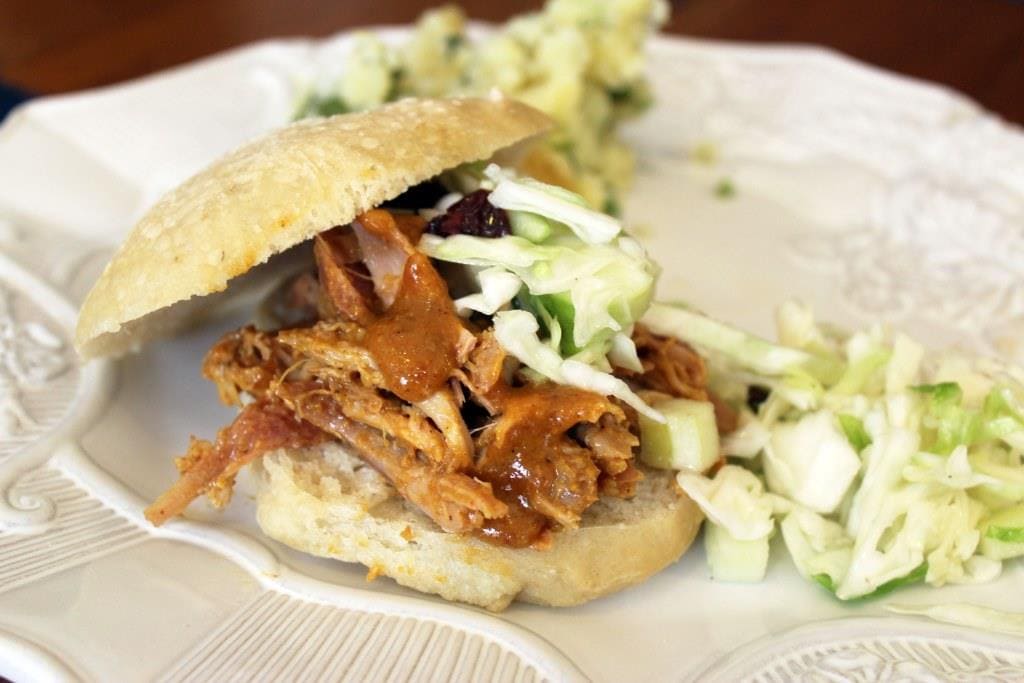 I made a combo mustard/vinegar sauce, THEN ADDED GARAM MASALA TO IT. Not must. Just enough to make a hint of Indian food in the flavors. It was GOOD, man. I made it for the super bowl too, and I heard that our friend Stephen ate it with a spoon?
He's my kind of friend, that Stephen is.
So mustard curry sauce. You make it, then eat it with anything! ANYTHING. Buy a rotisserie chicken, pull the pieces into shreds, and call it chicken BBQ. The sauce is quick, and the flavors are incredible. Let's do it. For the liquid, you need some kind of stock (veg or chicken are great), worcestershire sauce, yellow mustard AND another kind of mustard (brown, grainy, dijon, whatevs!), hot sauce, ketchup, and vinegar - rice or white.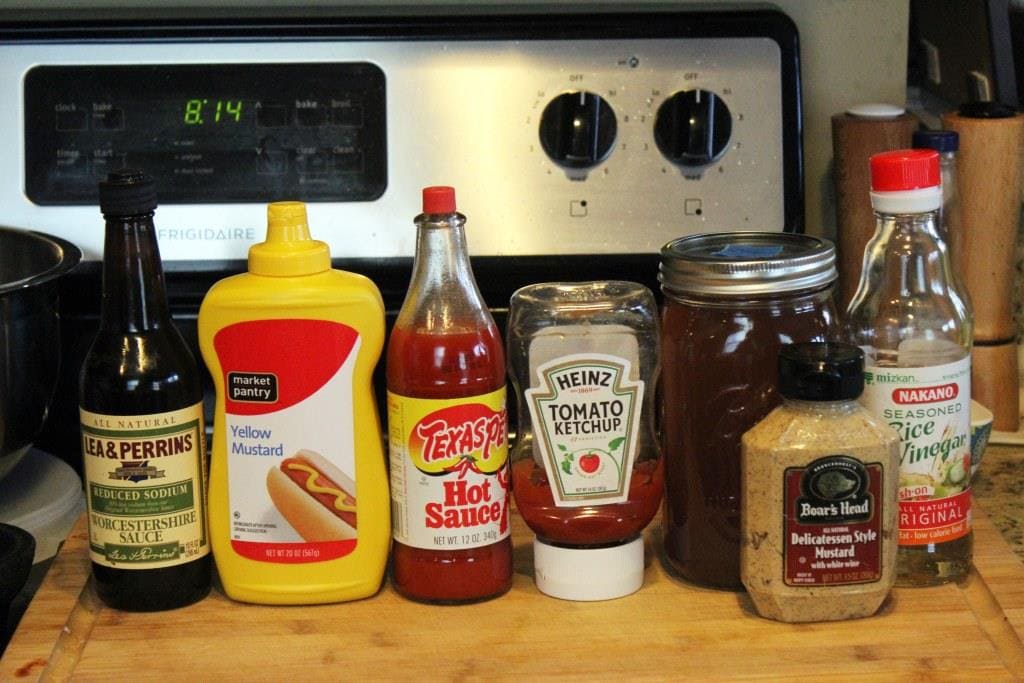 For the seasonings, you need garam masala, brown sugar, seasoned salt, garlic powder, onion powder, celery salt, cayenne pepper, ground mustard, and smoked paprika.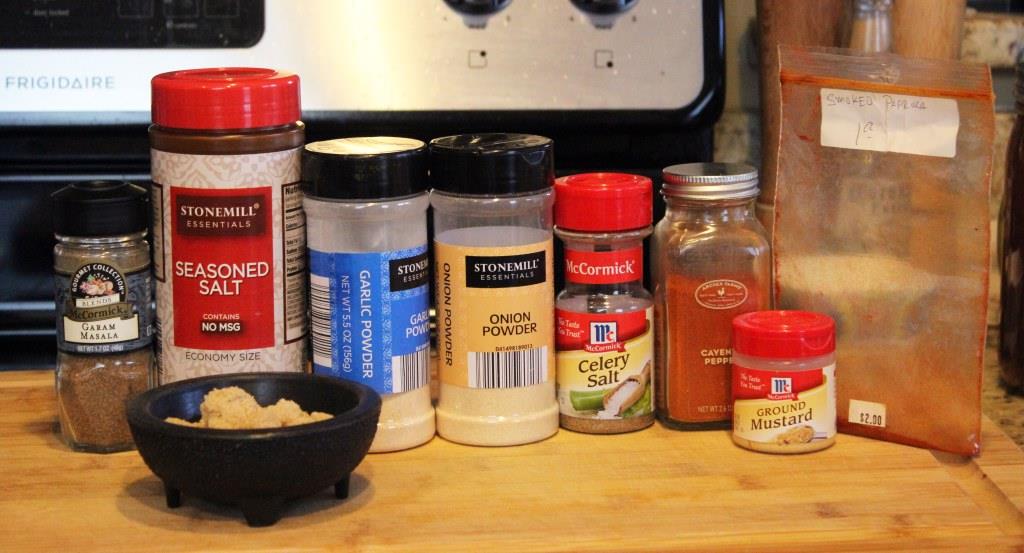 Note that this is a lot of ingredients, so don't freak out too much if you don't have all of them. If you only have one of the THREE ingredients that taste like mustard, just use one! Add more! It'll still be delicious and taste all your own. Add the liquids to a small sauce pan, and turn the heat to medium.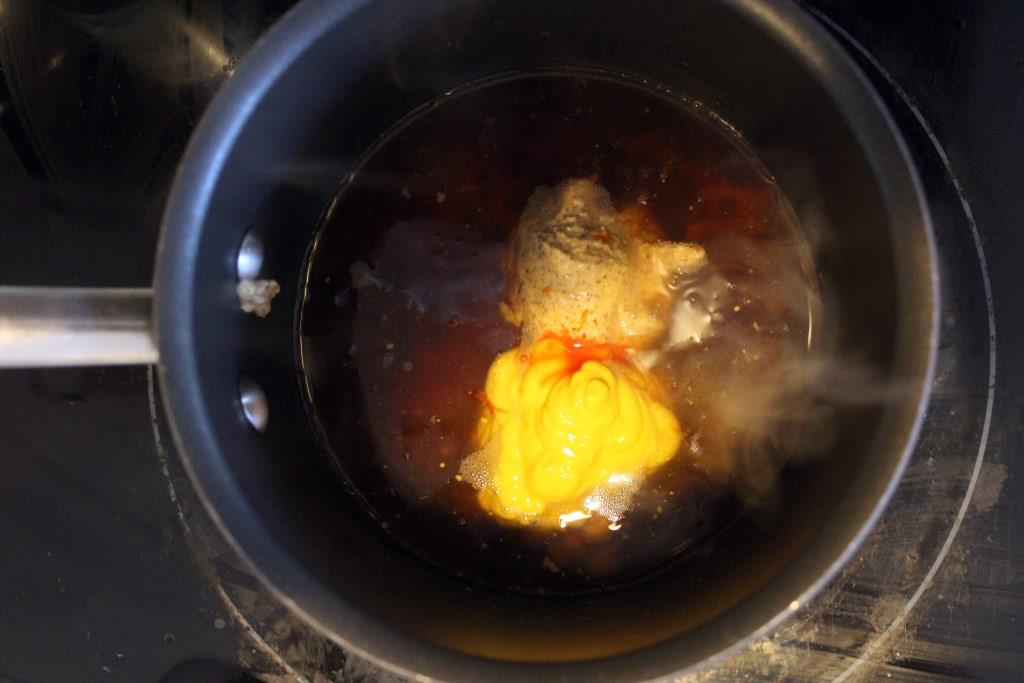 Then, add the spices!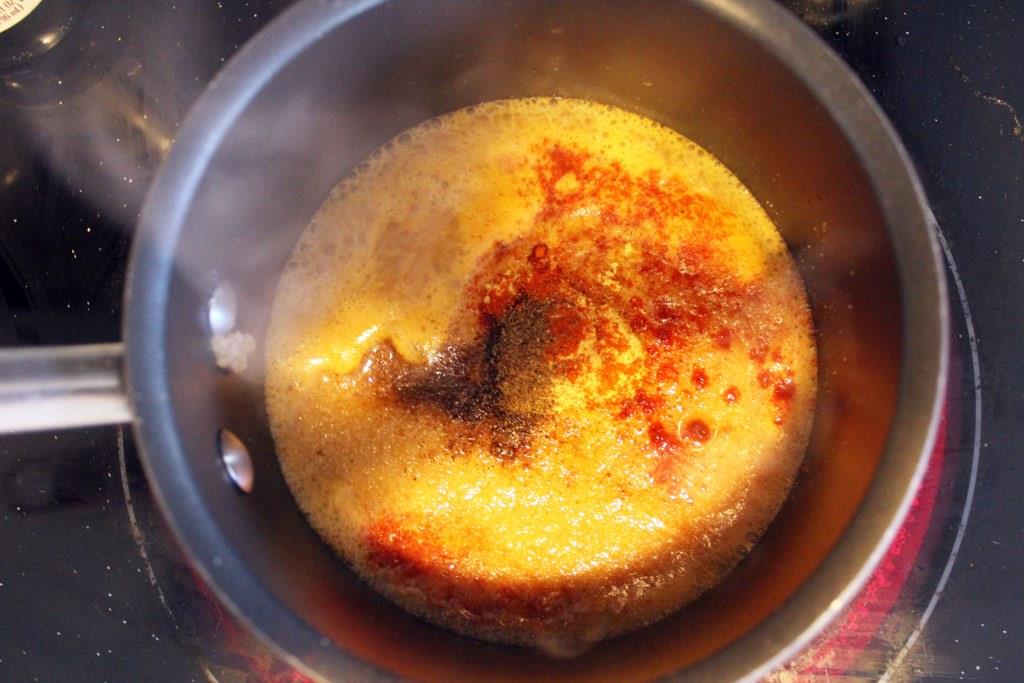 You don't use a ton of garam masala - we're just going for that subtle curry-ish flavor.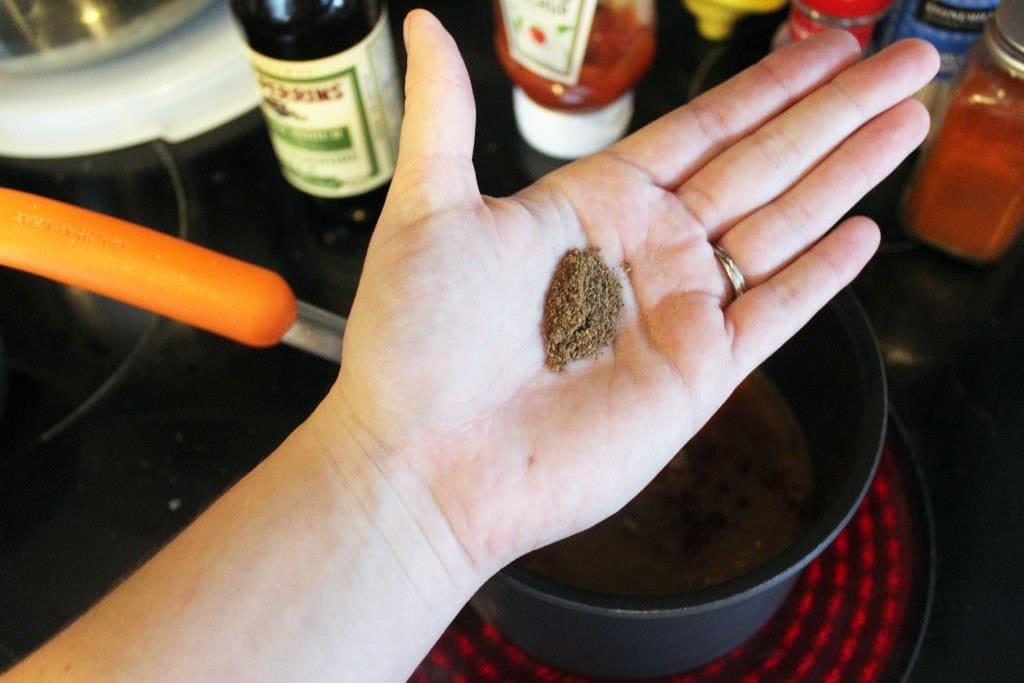 Stir everything together and let the sauce come to a bubble. Look at all the texture from the spices and the mustard!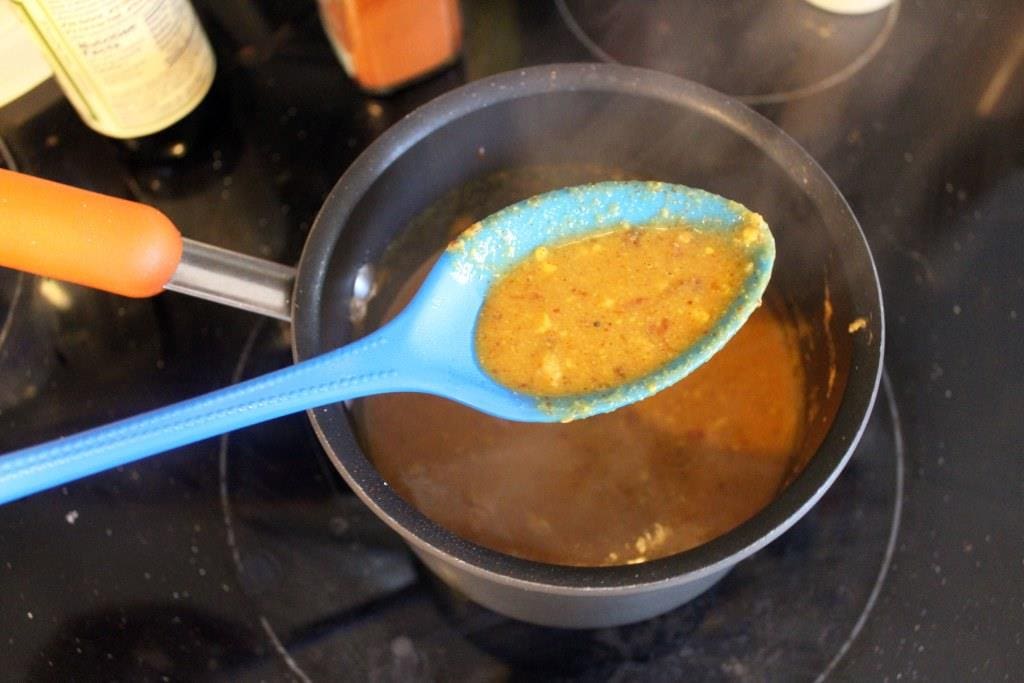 When the sauce boils, reduce the heat to low and simmer the sauce for 15-30 more minutes until thickened and the ingredients are mostly dissolved. If the sauce reduces too much and seems too thick, add a splash more stock to achieve a consistency that you like.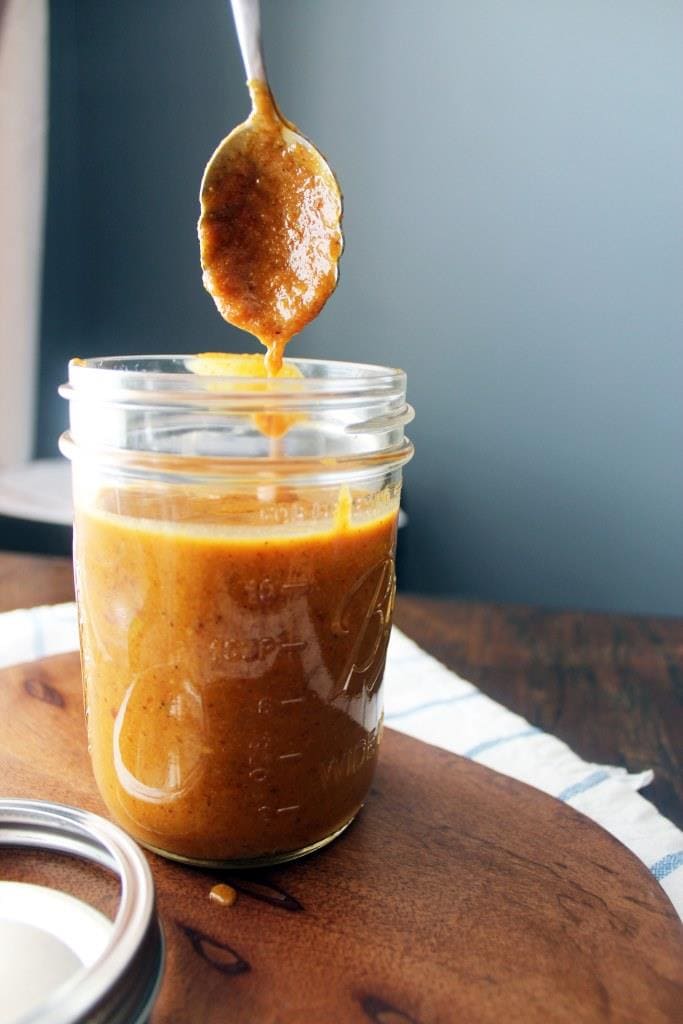 Taste the sauce, and add more of anything you think it needs, then pour it into a pretty jar to serve.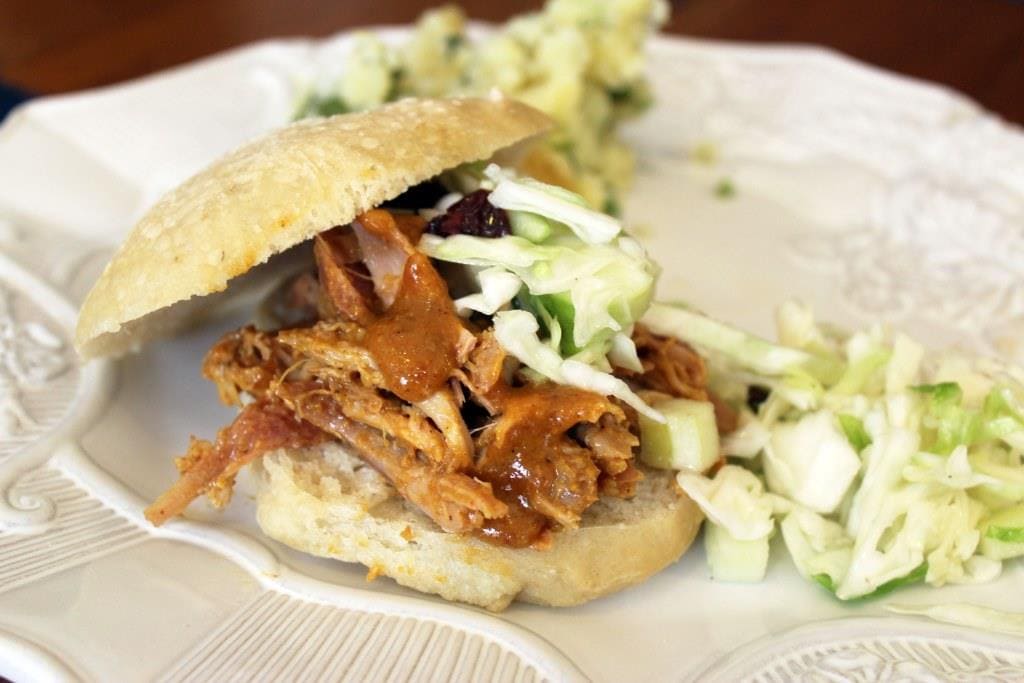 That's it! We used this on smoked turkey, but you could use it on anything barbecue-ish - even tofu!
Then, you just need some buns, some yummy slaw...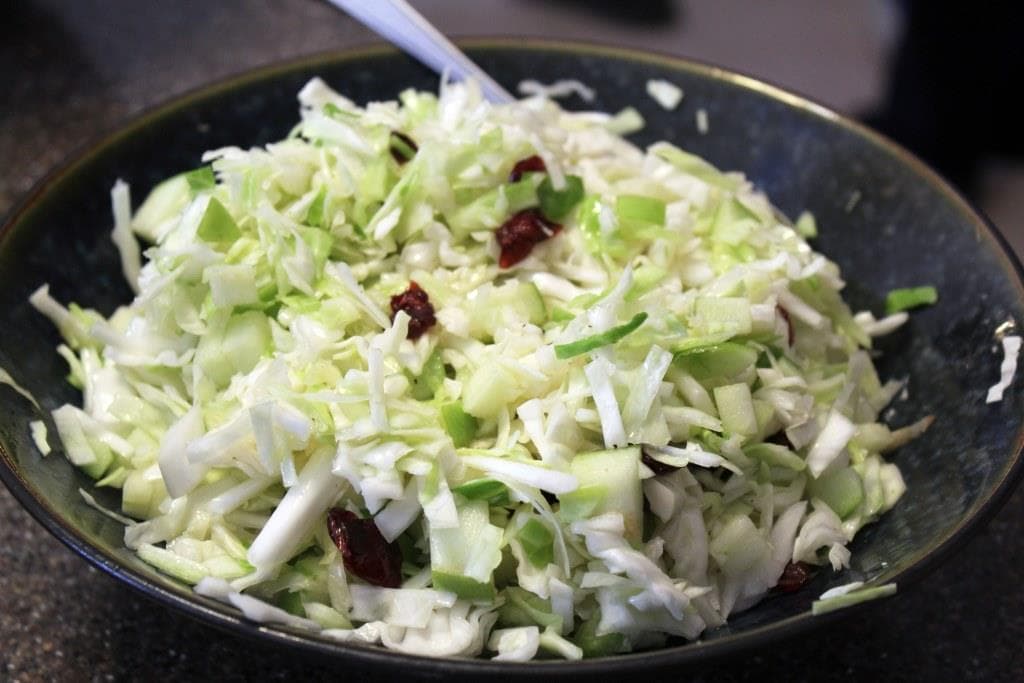 ...a cute husband to assemble a sandwich for you...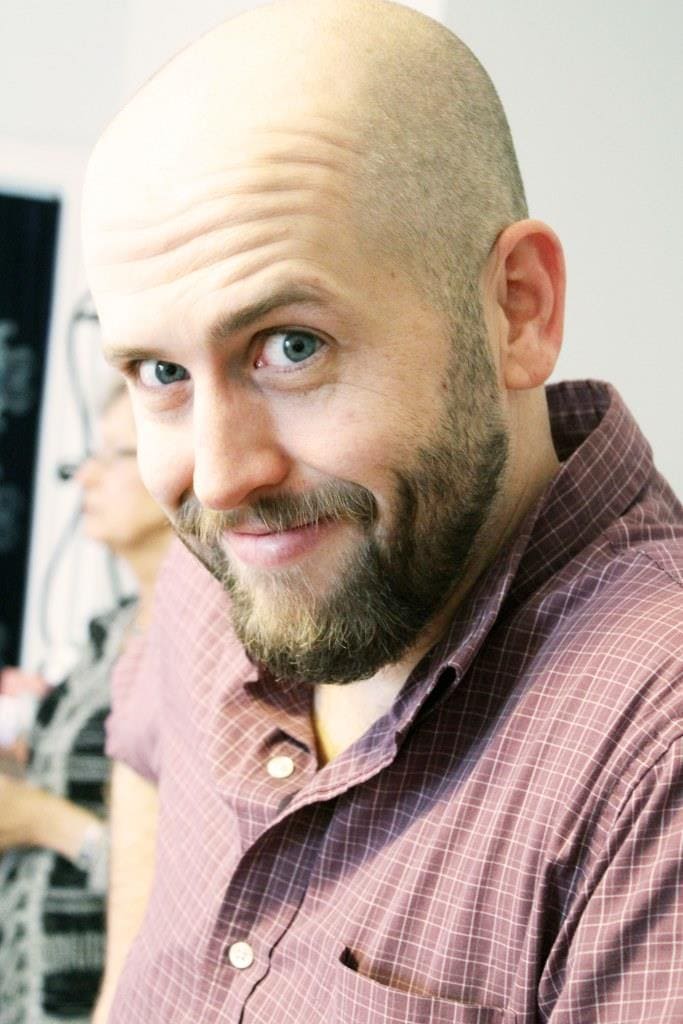 and barbecue! Perfect for a family celebration, the first day of spring, a weekend....you get the picture.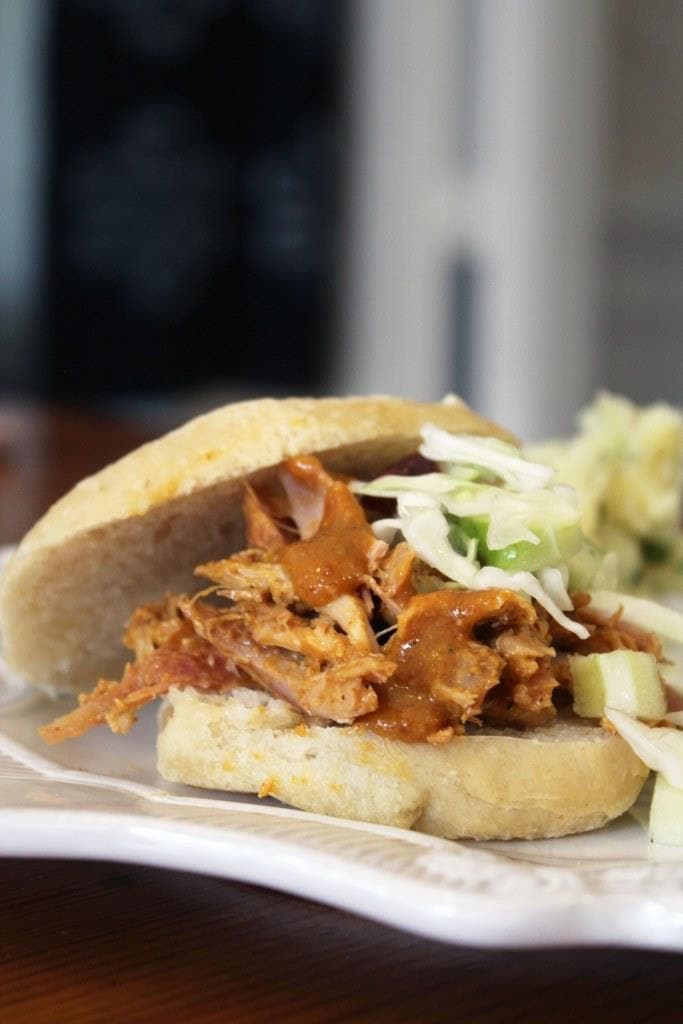 Happy Friday, friends! Have a great one.
Curry Mustard Barbecue Sauce
Mustard-based barbecue sauce with a curry twist keeps well in the fridge and is perfect for grilled or smoked meat.
Ingredients
1

cup

chicken or vegetable stock

plus more if needed

2

tablespoons

worcestershire sauce

¼

cup

yellow mustard

¼

cup

grainy or brown mustard

1

tablespoon

hot sauce

¼

cup

ketchup

2

tablespoons

rice vinegar

1

teaspoon

garam masala

½

teaspoon

seasoned salt

½

teaspoon

celery salt

¼

cup

brown sugar

1

teaspoon

garlic powder

1

teaspoon

onion powder

½

teaspoon

cayenne pepper

1

teaspoon

ground mustard

½

teaspoon

smoked paprika
Instructions
Combine all ingredients in a small sauce pan over medium heat. Bring to a boil, then reduce heat and simmer for 15 minutes until all ingredients are dissolved, stirring as the sauce cooks. Taste, and adjust any of the seasonings to your preference.

If the sauce is too thick, add more stock or water 1 tablespoon at a time to thin it out.

Serve with your favorite grilled or smoked protein!
Notes
This keeps well in the fridge for several weeks and is wonderful brushed on grilled meats or used as a sauce for pulled pork or chicken.
Shared with Weekend Potluck.