These green chile chicken enchiladas are straight from an old-school midwestern church cookbook - creamy, super simple to make, and absolutely delicious. Cream of chicken soup makes the base of the chicken filling, and diced green chilis, veggies, and salsa verde add lots of tangy flavor. You. Will. LOVE. These.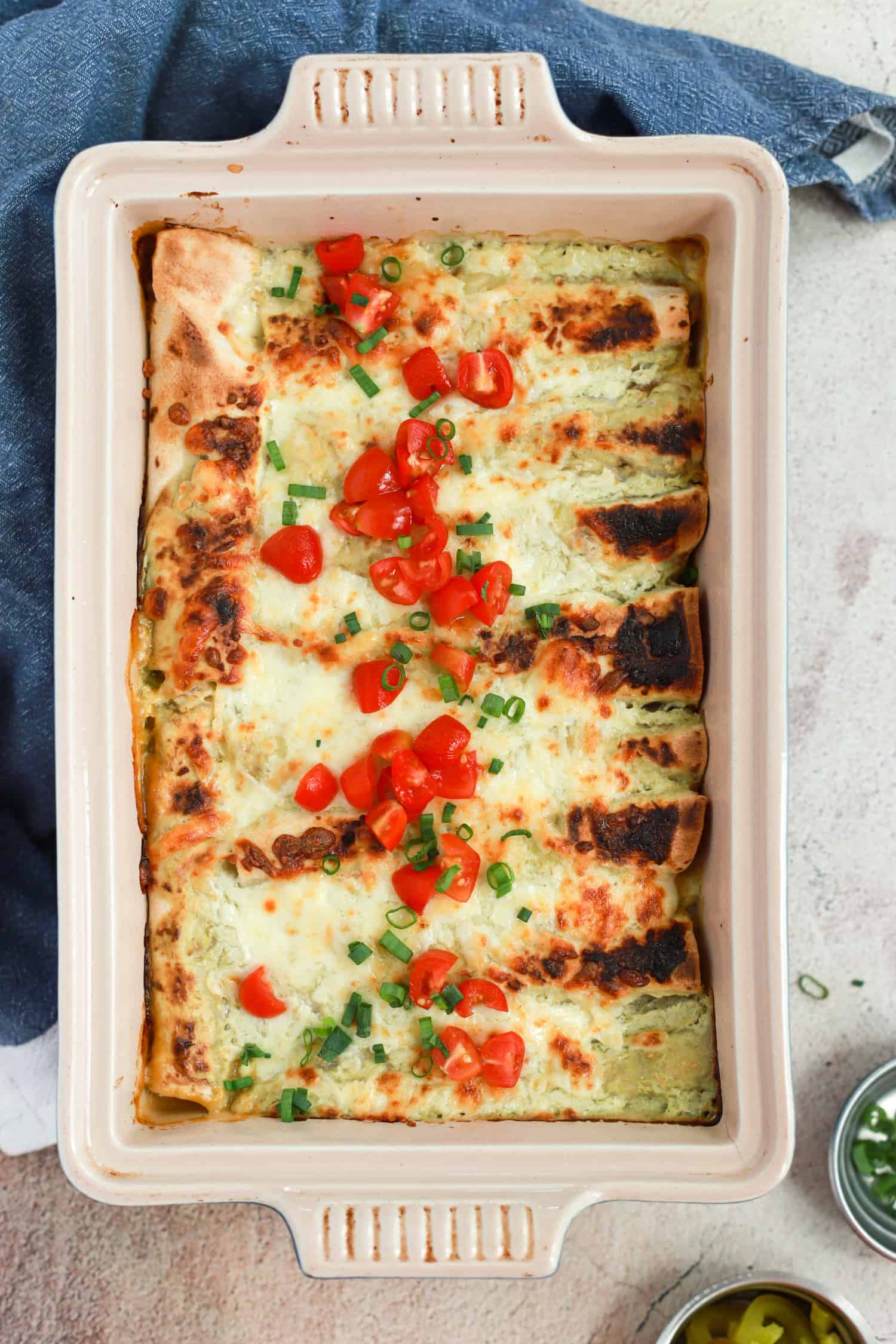 We've discussed before that I love Mexican food, right? Because I do. So much. Sour cream, tomatoes, chilis, and cheese are all SO good separately, and even better together. So, I love Mexican food.
I adapted this chicken enchilada recipe from a 70's-era family cookbook that I got from a friend - these are easy, delicious, and a GREAT make-ahead dish.
...