Delicious, easy salmon rice bowls in less than 30 minutes. Perfect for an easy dinner or fast lunch, use your favorite green veg (this 5-minute asparagus is great!) and rice or rice substitute. Creamy maple mustard sauce has just 4 ingredients and can be made in advance for an even faster preparation for this yummy rice bowl!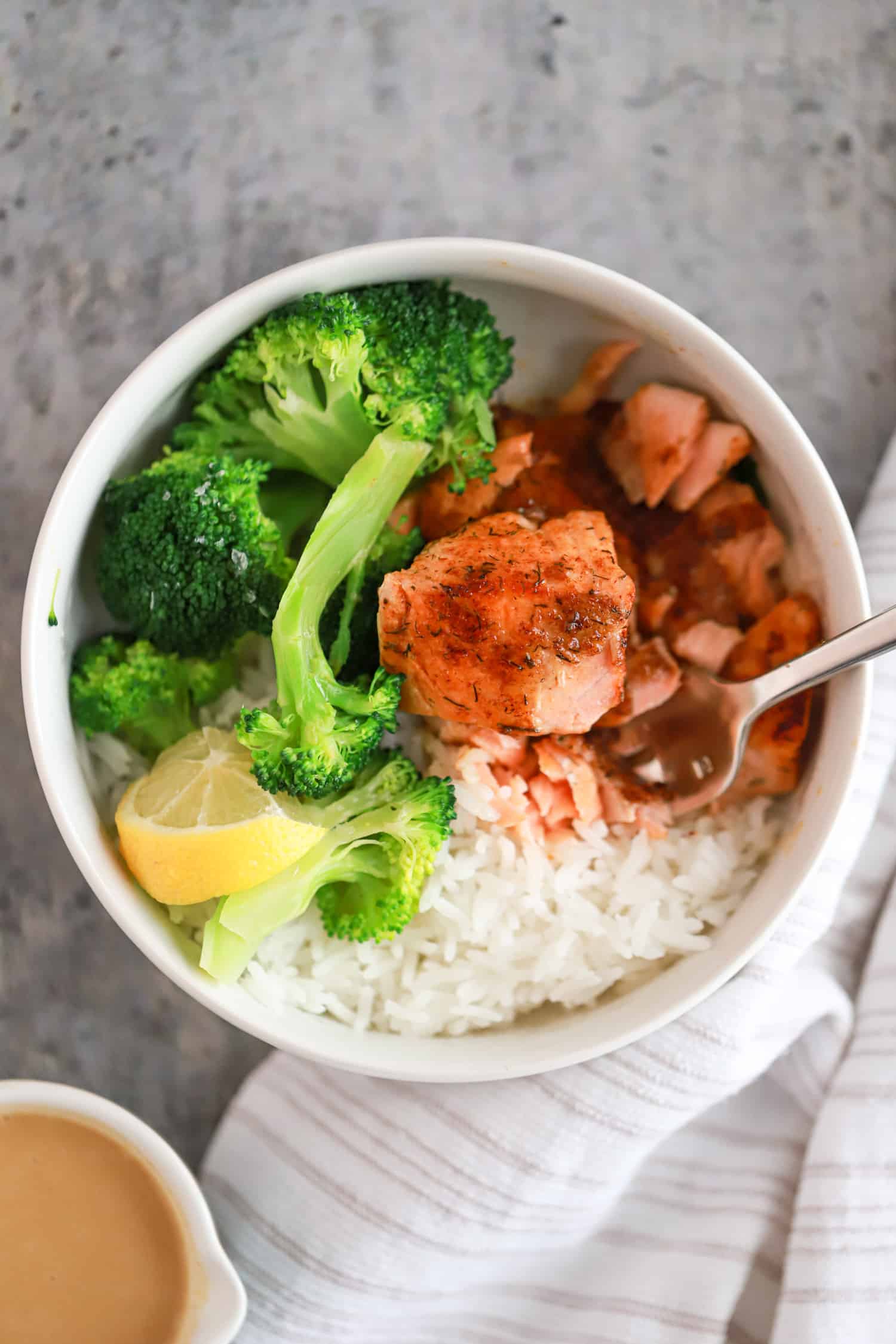 Hello and welcome to "this is a dinner that is very easy to make in half an hour, trust." Aka my favorite kind of recipe.
When it comes to dinner, a salmon rice bowl (or any kind of salmon with rice dinner tbh) is something that we eat AT LEAST once per week. I buy salmon, we always have rice, and then we think on what we want the bowl to taste like - Asian sticky soy sauce, sundried tomatoes over everything, or lemon butter because lemon butter is pretty much always the answer.
...