Make onions the STAR of the show with this classic Southern onion casserole! This version uses sweet onions, has 9 ingredients, and can be made in advance for a yummy weeknight side dish with grilled chicken or as part of a Thanksgiving or Easter dinner. Bonus points for this being a Ritz Cracker topped casserole! (aka the best kind)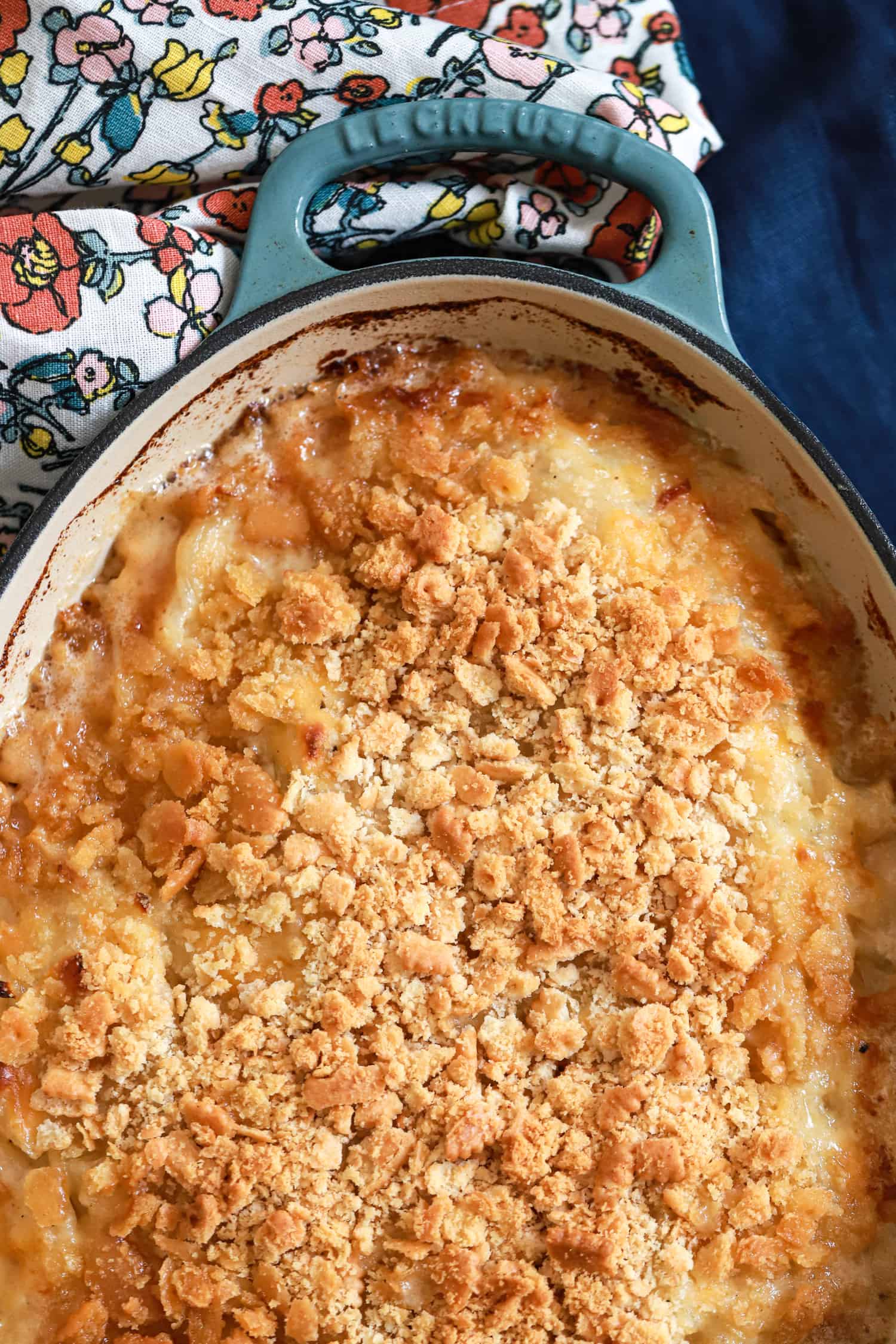 Onion casserole. Heard of it? Had it? It's new-ish to me; my MIL brought us a version she made earlier this summer with just "I'm bringing onion casserole" and I just immediately knew I had found my new favorite veggie side dish.
I love a casserole, as we well know. I also really like onions, and sweet onions + cheesy stuff + Ritz cracker topping? Count.Me.In.
...