Super easy corn risotto recipe that is perfect for using up summer produce! This version features roasted cherry tomatoes that get a little charred, a lot sweet, and are the perfect topping. This is a vegetarian and gluten free main dish or side option. Pair it with some cast iron skillet salmon for a yummy gluten free pescatarian dinner.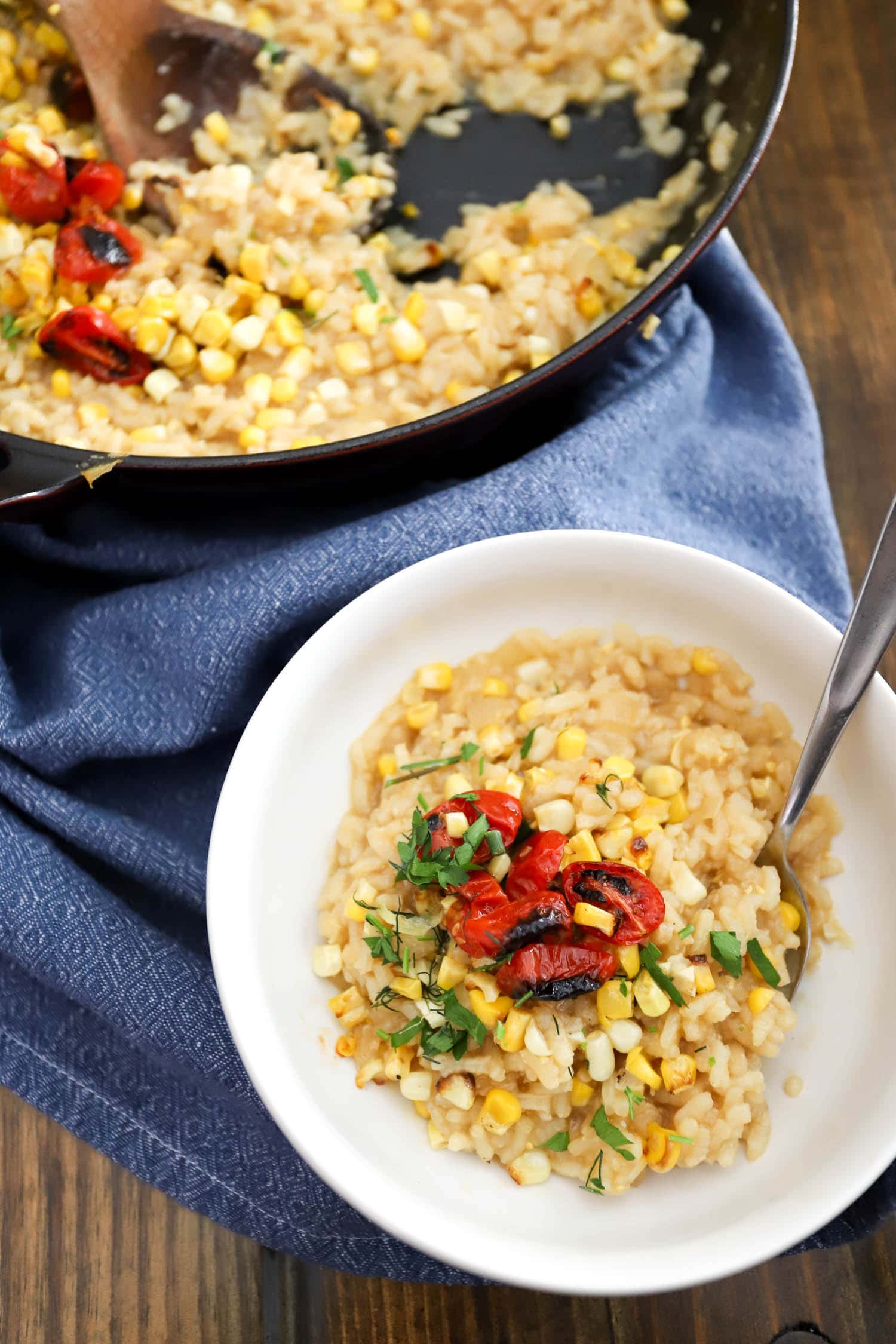 Because everything should have corn and tomatoes in it right now, you know? It's true.
Where we are, produce is so perfect this time of year, zucchini and squash and herbs and corn just everywhere. This corn risotto cozy from the creamy rice and fresh with corn and tomatoes that are amazing right now.
I love this recipe for summer, but it's for sure delicious year round with frozen corn and storebought cherry tomatoes. It's also really nice for late summer when the produce is still there but the temperatures mercifully dip a little bit.
...