THE BEST slaw for fish tacos recipe ever! Just 6 ingredients make this creamy, tangy, no mayo coleslaw one that you'll make again and again. I love this over fish tacos with peach salsa and sour cream guacamole, or with a grilled chicken dinner!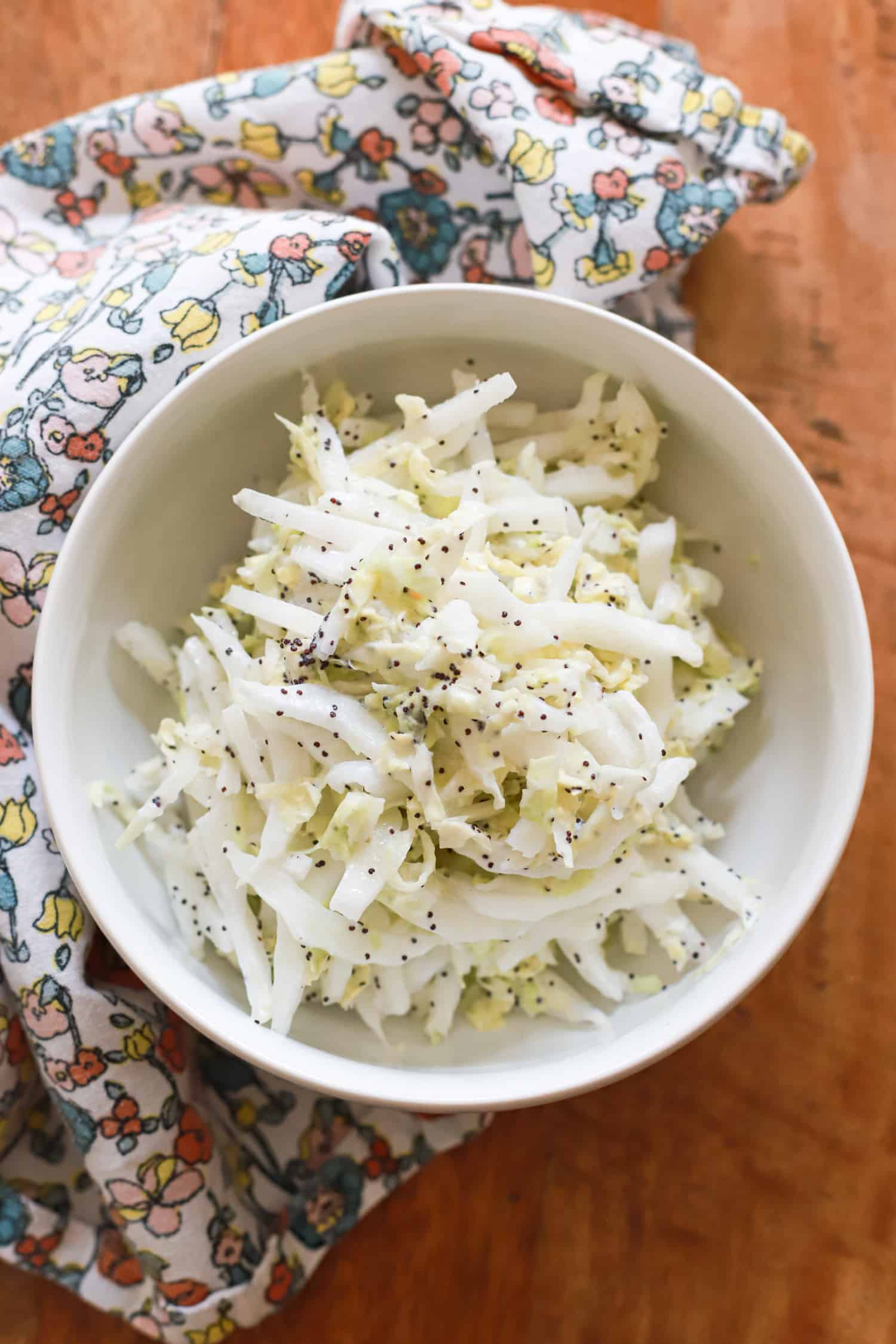 Will has started to do this thing where if he is unsatisfied with something I offer for a snack he gives me a texture clue as to what he really wants. So if he wants yogurt it's "I want something smushy," pretzels "I'm thinking of a cwunchy snack," and so on. It's hilarious, and I have no clue where he came up with it.
BUT, what I'm thrilled he's figured out is this: foods need different textures. So if we're talking about a soft fish taco, some crunchy slaw to top it is exactly the key to wake it up a little bit.
This particular slaw goes with just about anything: on top of BBQ sandwiches, in fish tacos, as a side dish to grilled chicken with corn on the cob. It's great with any cabbage you like, and the dressing is also delicious on green salads!
...