One of our favorite vegan mushrooms, these vegan marinated mushrooms are SO YUMMY and the perfect vegan appetizer to add to a party spread! They have just a few pantry ingredients and are done in 30 minutes, but last for weeks in the fridge!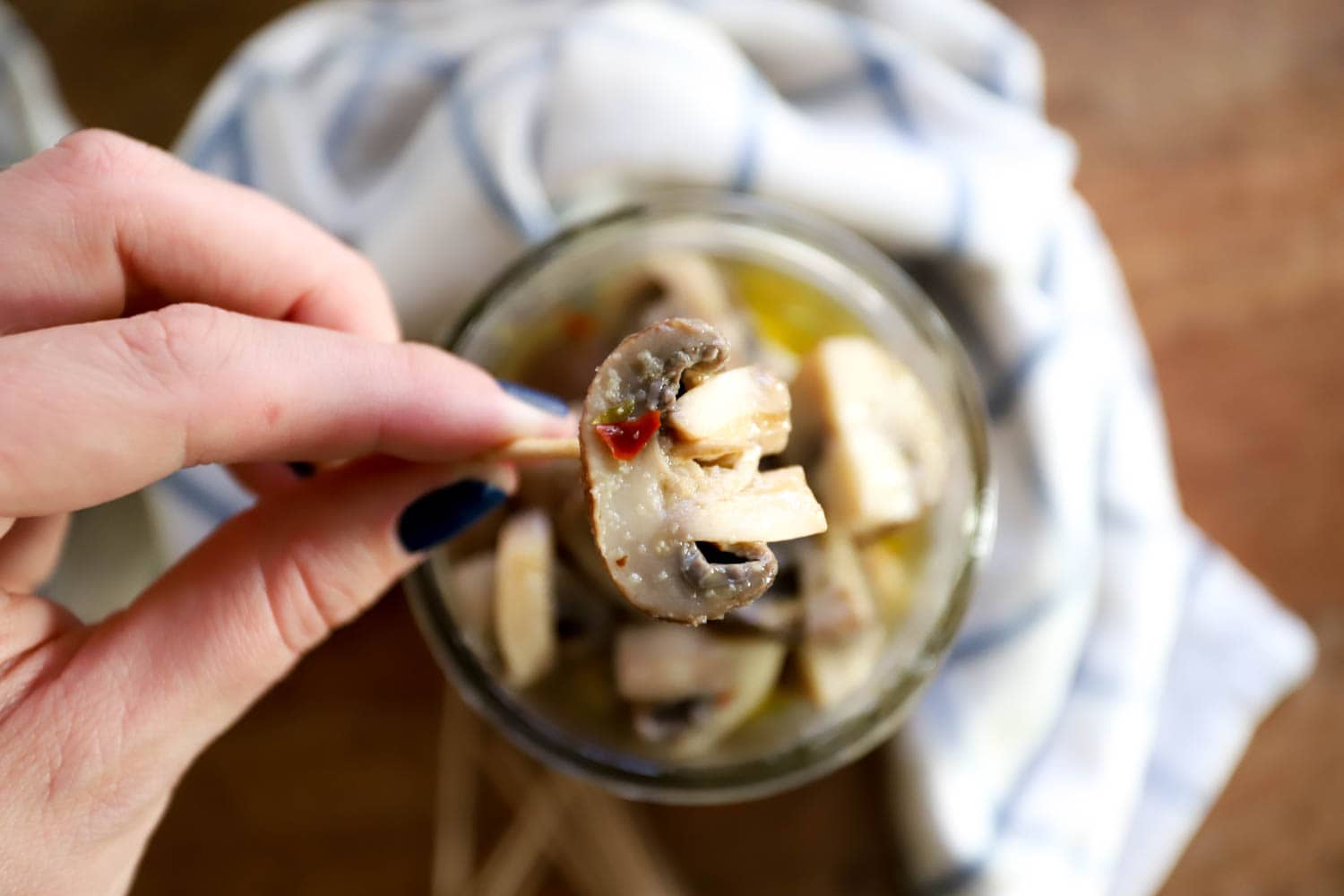 I. Love. Mushrooms. Like, a lot a lot.
These mushrooms in particular will always and forever remind me of Christmas, even though my family never had them. I think this is a total throwback recipe, 80's or 90's or something - did you eat these as a kid? My next door neighbors in Japan made these for almost every holiday, and I LOVED them. I think they used Italian dressing and canned mushrooms, no shame in that game, and the chewy mushroom in the tangy vinaigrette was just my favorite thing ever.
I'm all about anything tangy or pickled, and I think these are such a great addition to a holiday party. They're so light and bright and a perfect complement to the heavier dishes that we have this time of year. I like having them as part of an appetizer spread with some pimento cheese or buffalo chicken dip; they're vegan and gluten free so everyone can enjoy them.
...