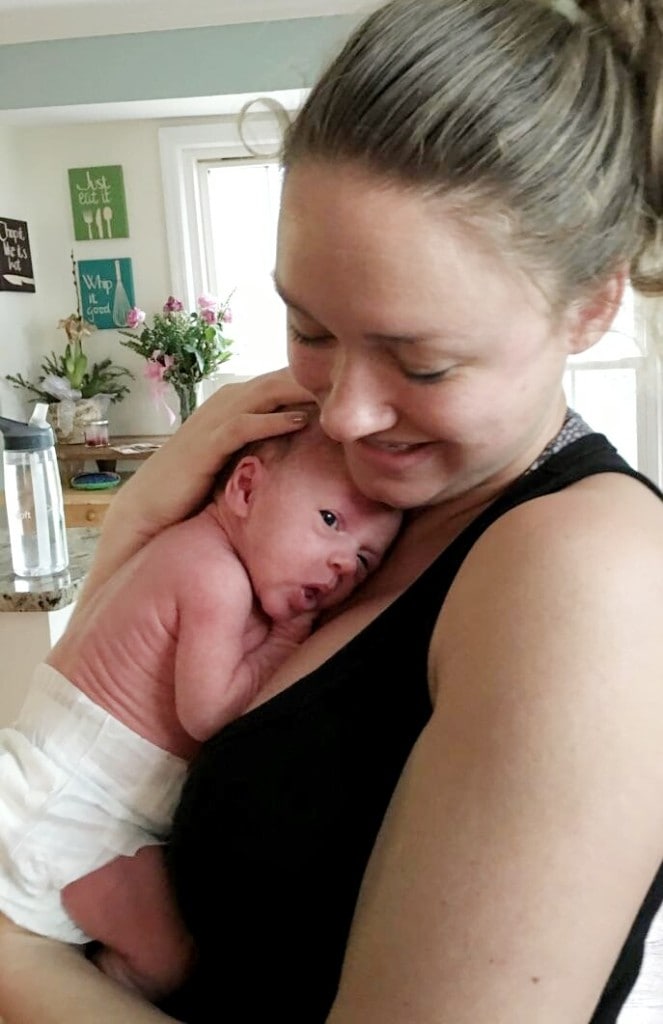 How was your night last night? We watched lots of football then went over to a friend's house for a really nice night of appetizers and champagne and baby oogling. Jay got super tired and came home around 11, then Beck and I joined him a few minutes later. We spent midnight on the couch, just the 3 of us, and it was all I could want as a start to the new year. Then Beck and I stayed up until 3am nursing almost without stopping. At the recommendation of a few of you I got her a Rock n Play because "babies love them," but we aren't quiiiiite there yet. I'm imagining that she might need time to get used to it and am giving her 2 weeks of earnest trying before I take it back. Any advice on that?
Do you make resolutions? I don't really, at least not tangible things like "I'm going to lose all of my baby weight and learn to only shop at thrift stores and also get super involved in 7 local charities." Those things seem to never go well, right? I do make plans, like this year we are hoping to go back to Hawaii and maybe on a big trip with Jay's sisters, and I'm kind of always hoping to be stronger physically and moving forward in my job, but the tangible stuff just...I can't.
This year, one of my biggest goals is to not obsess over things. I'll still Google everything baby-related that I have questions about, but I'm going to try not to let my thoughts become really circular when things don't go my way or I perceive that someone is judging my choices (which is every day because we're pretty judgy as a society) and instead work through things with a little more grace. Not obsessing.
I also want to talk more about things I believe in. I don't know if I'm really the activist type, but I also don't want to be the type that avoids topics because they're uncomfortable for me or people around me. Boobs are one of them - the fact that we even have a breastfeeding "debate" in this world is ridiculous, because feeding children is not gross or demonstrative, and I'm trying to be an example of that by nursing Beck as comfortably as I can when I need to - for no other purpose than to feed my child. I've not met any resistance yet other than a few questions as to why I don't just use formula, but lots of women do get chastised for their choice to breastfeed as if it's not pornographic. These pictures of normalizing breastfeeding are gorgeous and fun and it seems like 2015 was a great year for the boob.
Then, I'm going to laugh. That's not a resolution in that it doesn't really need to change from the current MO, but I think intentional humor is really important for the world, and I intend to keep it at the forefront of my life. Otherwise....what's even the point? #boobs
Have a GREAT holiday weekend! We're super stoked that we have two more days together to snuggle and giggle and not obsess over the fact that Beck only likes to sleep when we hold her because, to be honest, that's kind of wonderful.