I KNOW.
You're wondering what to do with all that delicious marinara we made yesterday, aren't you?
Here it is, kids.
You could make ziti! You could make a gazillion other things too, of course, but this is a GREAT one. My version is vegetarian, and has FIVE ingredients if you have premade sauce on hand. Also, three of the ingredients are cheese.
So.....it's kind of foolproof. Seriously.
This is great for this time of year because you can make one, cover it, keep it in the fridge for days or the freezer for months, then just bake it when you want to eat it! You can also make it first thing in the morning and bake it when you're ready for dinner....you get the picture. It's total make-ahead food.
Here's what you need, for 8 - 10 portions:
1 lb ziti or penne (or any kind of other short pasta you like, seriously)
2 cups ricotta cheese
8 oz mozzarella or provolone cheese
½ cup grated parmesan cheese
4 cups marinara, homemade or from a jar
OPTIONAL - ½ lb ground meat, your choice, browned and crumbled
See? You can add meat if you want. I didn't want to, so there. First, start a large pot of water to boil for the pasta. When it's ready, add the pasta and 1 tablespoon of salt. Set the timer for 2 minutes less than the al dente recommendation - we want the pasta not fully cooked since it'll bake again!
While the pasta is cooking, grate the cheese.
I find it gets meltier than the stuff in a bag, but you can use pre-shredded cheese to save even more time!
Add the ricotta and half the parmesan to a large bowl....
.....along with half the grated white cheese and 1 cup of the marinara sauce.
When the pasta is done, drain it!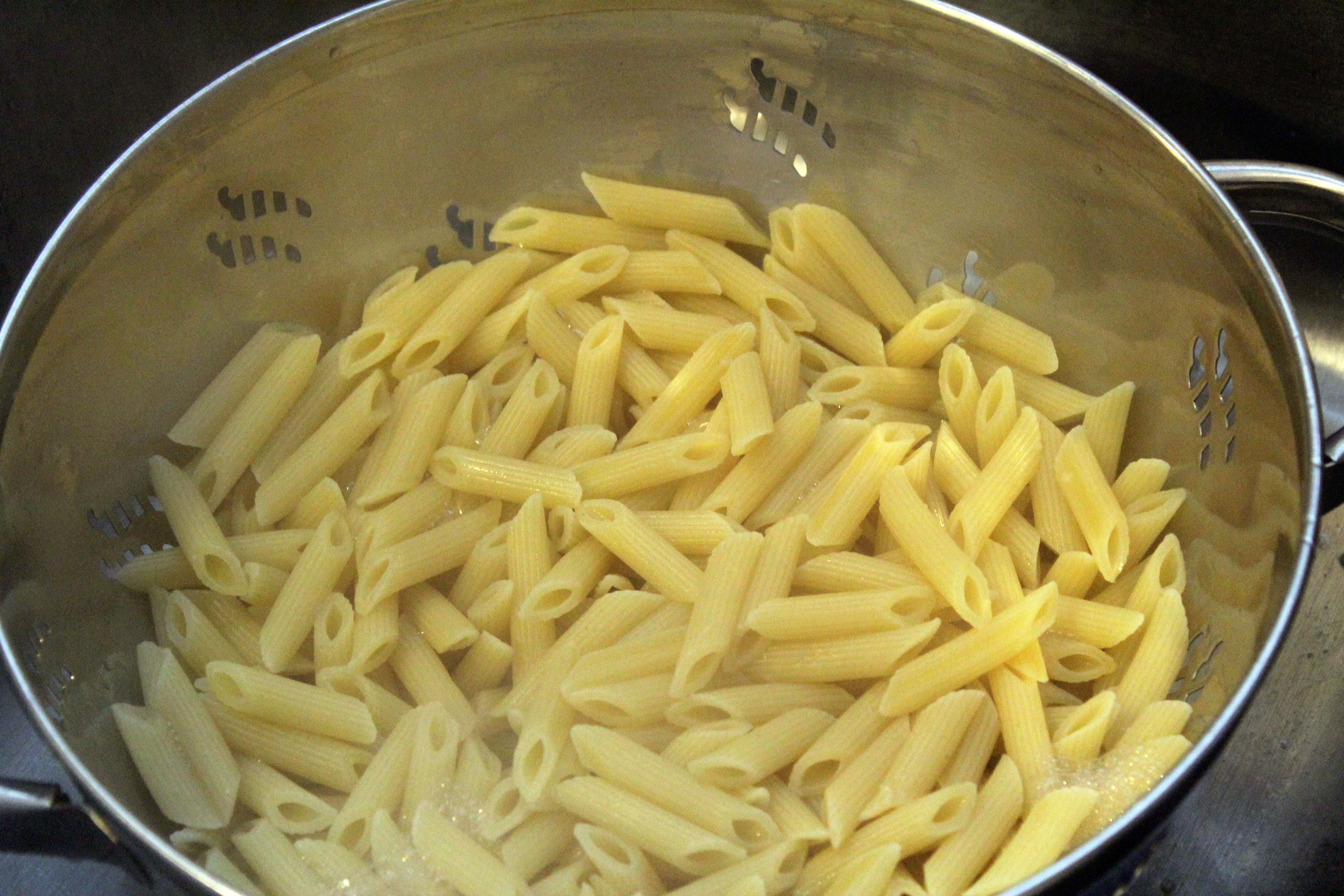 Add the pasta to the cheese/sauce bowl...
...and stir everything together. The pasta should be creamy and slightly pink - not too saucy at this point. Don't stir it to death either, we want some large chunks of ricotta throughout the dish!
Now, pour half the pasta mixture into a LARGE baking dish - 9x13 should work well, but use two if you need to!
Cover the layer of pasta with half the remaining marinara...
....then top that with half the remaining white cheese.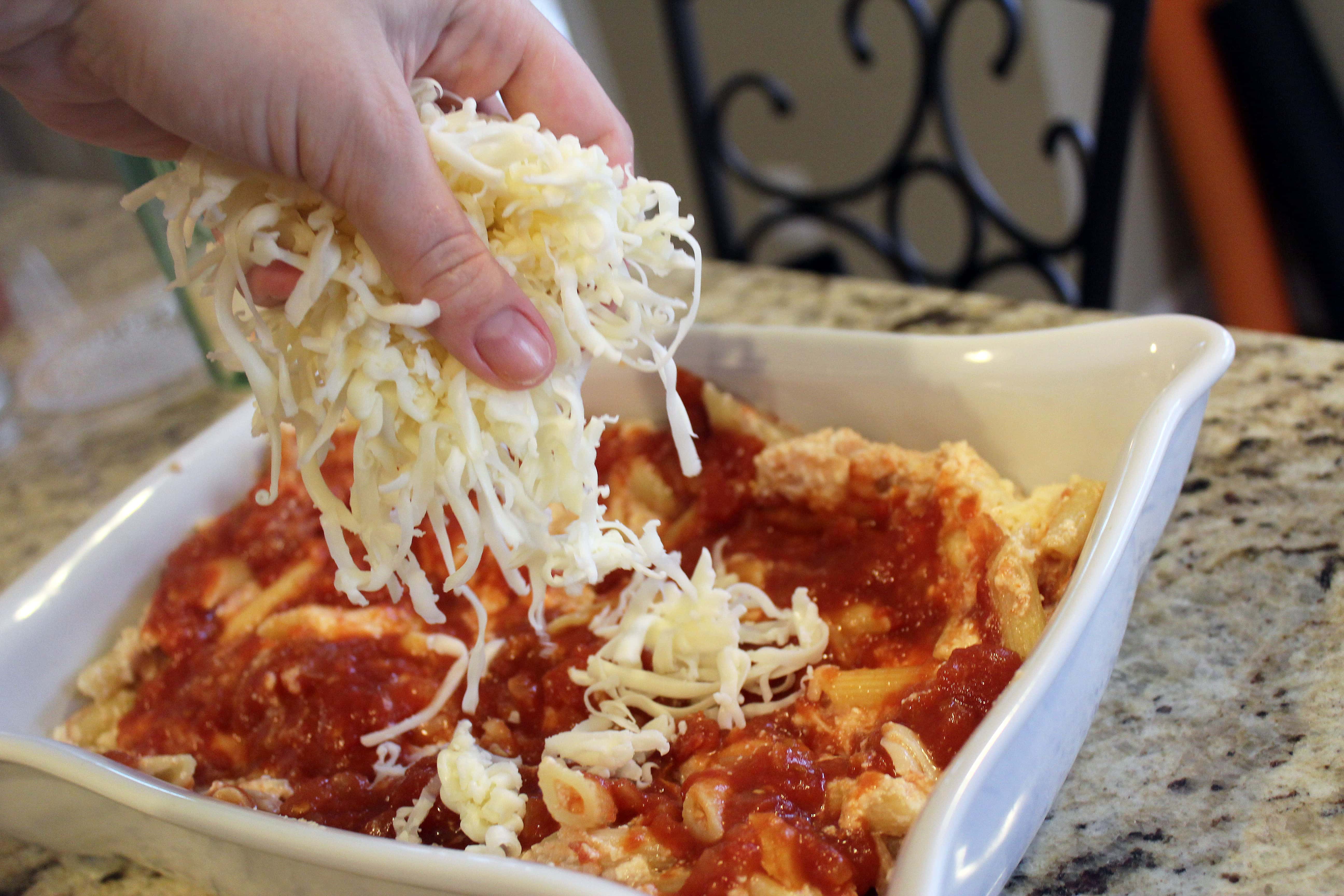 Now repeat! Add the rest of the pasta, the rest of the marinara, the rest of the grated cheese, AND the rest of the parmesan all over the top.
YUM!
Now, when you're ready to bake, do so covered at 375F for 20 - 30 minutes (time will depend on whether your casserole is cold from the fridge or not) and then another 10 minutes uncovered until the top is brown and bubbly.
To serve, let the ziti rest for 10 minutes, then dish it out with some salad and bread. Perfect, easy, and so delicious. I've NEVER heard someone say they just "aren't a fan" of baked pasta, seriously.
Enjoy this one!