Don't be alarmed. This looks like the salad dressing I showed recently but it has no similarity, OTHER than that we make it in 5 seconds in the blender and then basically dinner is done. So, the similarity is a good one, you know?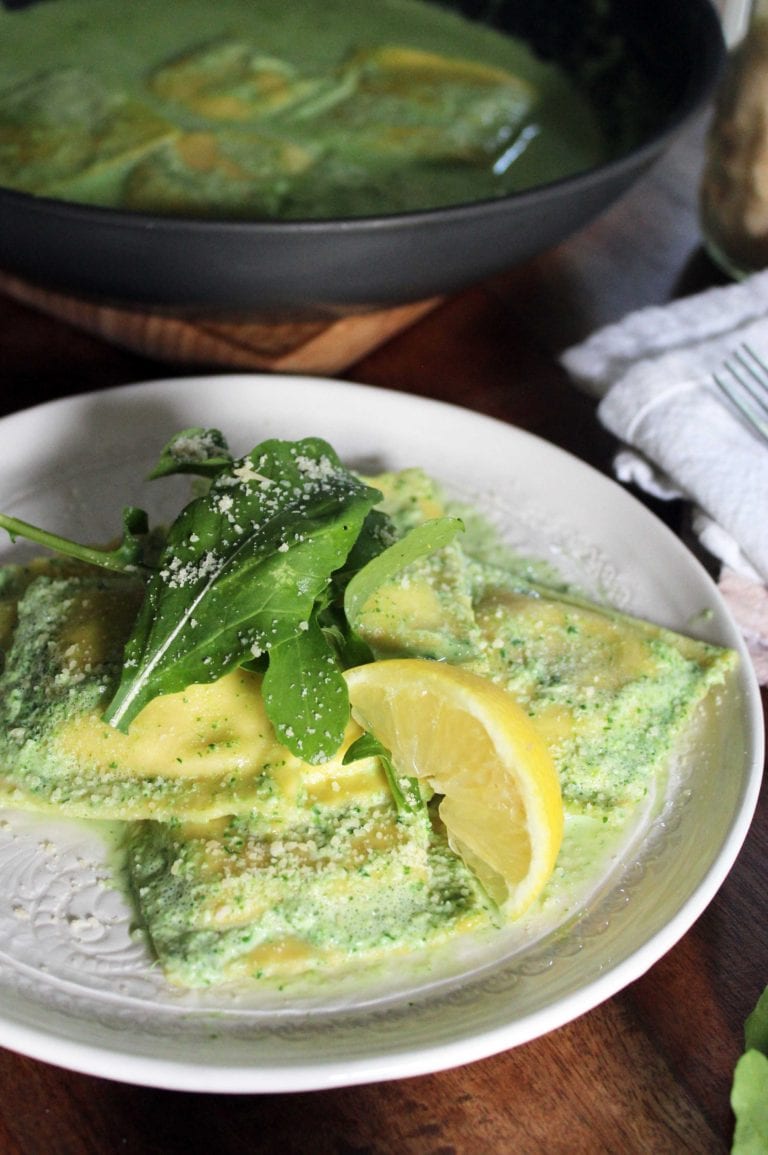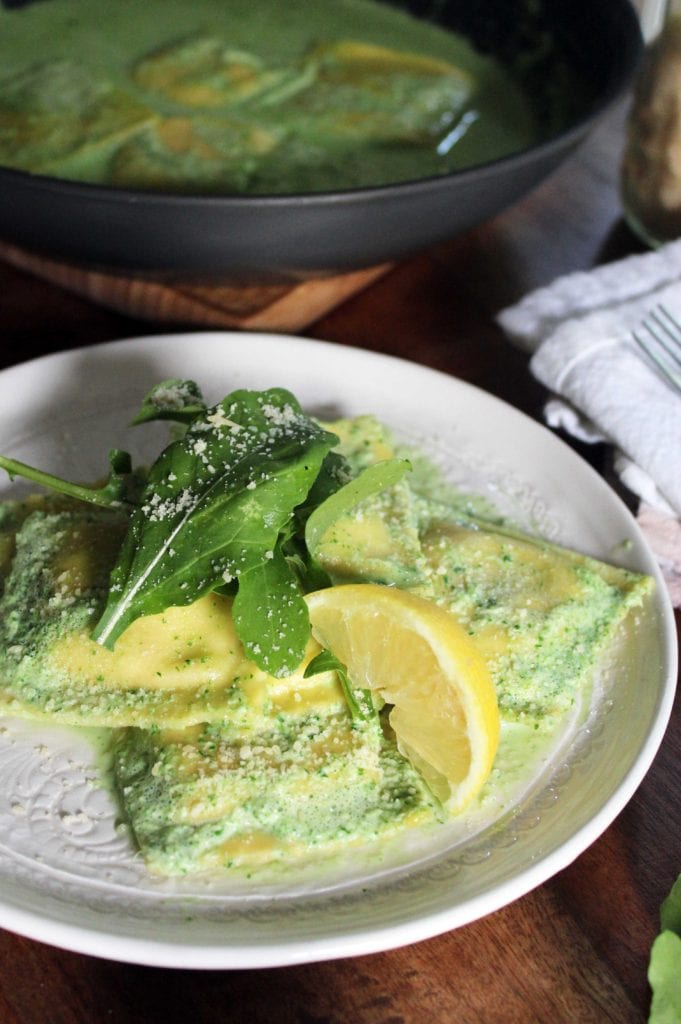 Since I've been making Beck's food (when am I supposed to buck up and let her eat real food, btw? the choking is just so constant), I've been using the blender a bit more for our food, just because it's out on the counter and I can kind of puree a bunch of stuff for Beck, rinse the thing between batches, then wash it once at the end of the day like the sanitary human that I am. Wash once, cook 9 times, that's my motto.
So this came from that. Blender was out, we can't kill our arugula no matter how hard we try (SINCE MAY), and a quick simmered sauce to go over ravioli just made sense, you know? There are a few fresh pasta places at our farmer's market that sell lovely flavors of frozen ravioli, and this time I used crab ravioli, which was perfect with the sauce. But any old ravioli you like will be great, I promise.
For the sauce, it's SO simple. Heavy cream, arugula, garlic, and a green onion. Sprinkle of salt. All in a blender.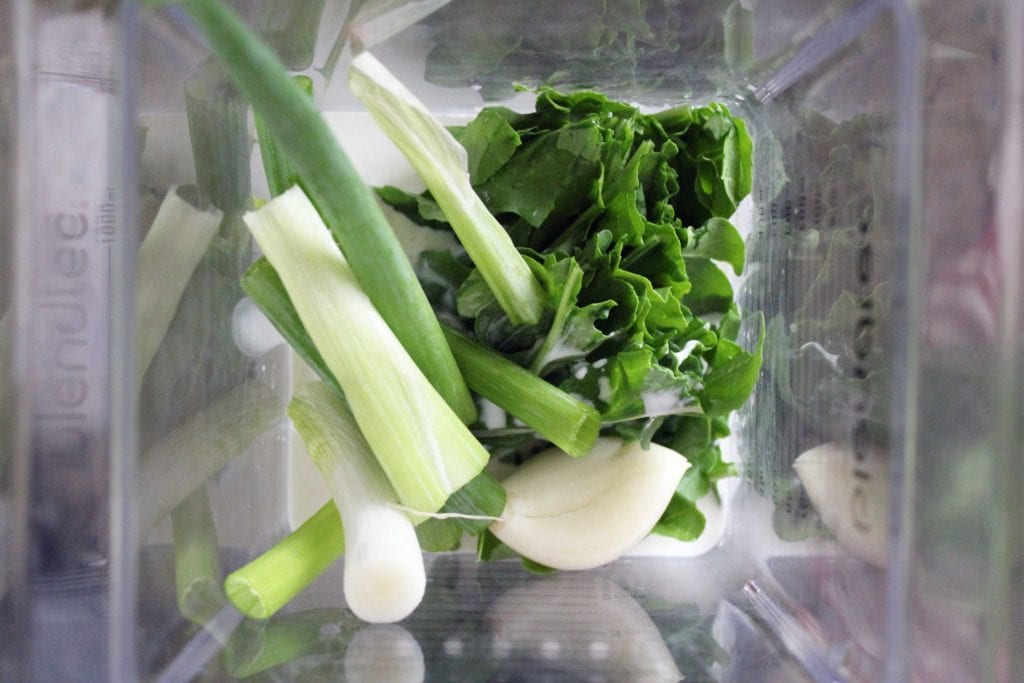 Then, we mix! Use the lowest setting possible so your cream doesn't turn to butter; we want the sauce mixed and frothy and the ingredients pulverized. Mine turned out fine using a medium setting on the high-powered blender. A food processor would work great here too! Taste the sauce and add salt, maybe pepper if you'd like. I skipped pepper because my arugula is PEPPERY.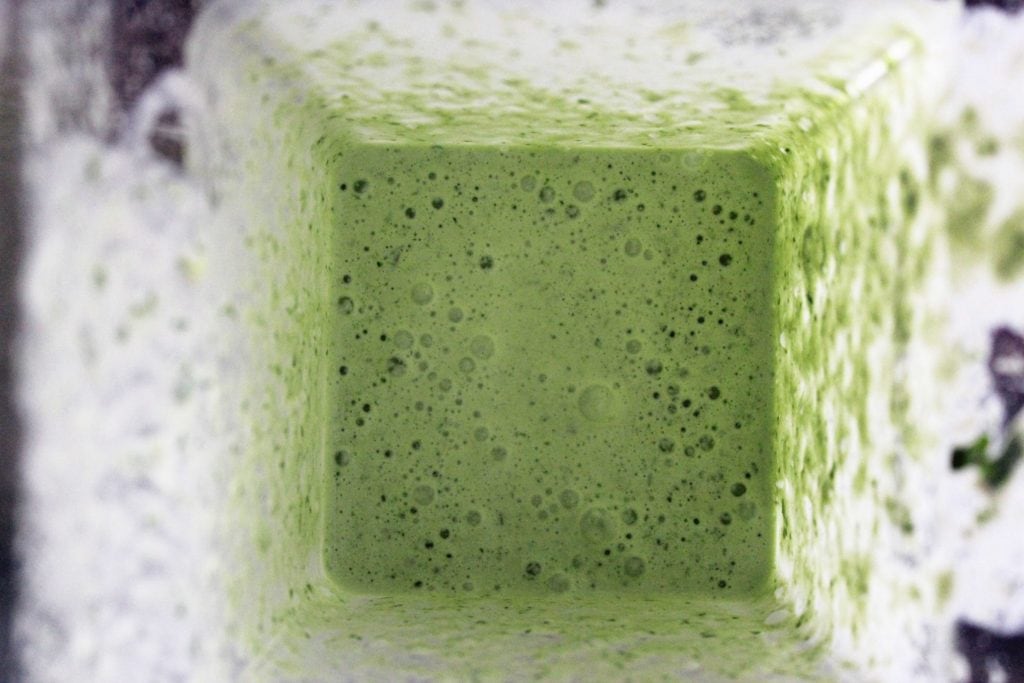 While you're working on the sauce, or before, boil the ravioli as the package says, reserve some of the cooking water, and drain the ravioli. Then transfer the sauce into a skillet. Turn the heat to medium, and let the sauce come to a bubble.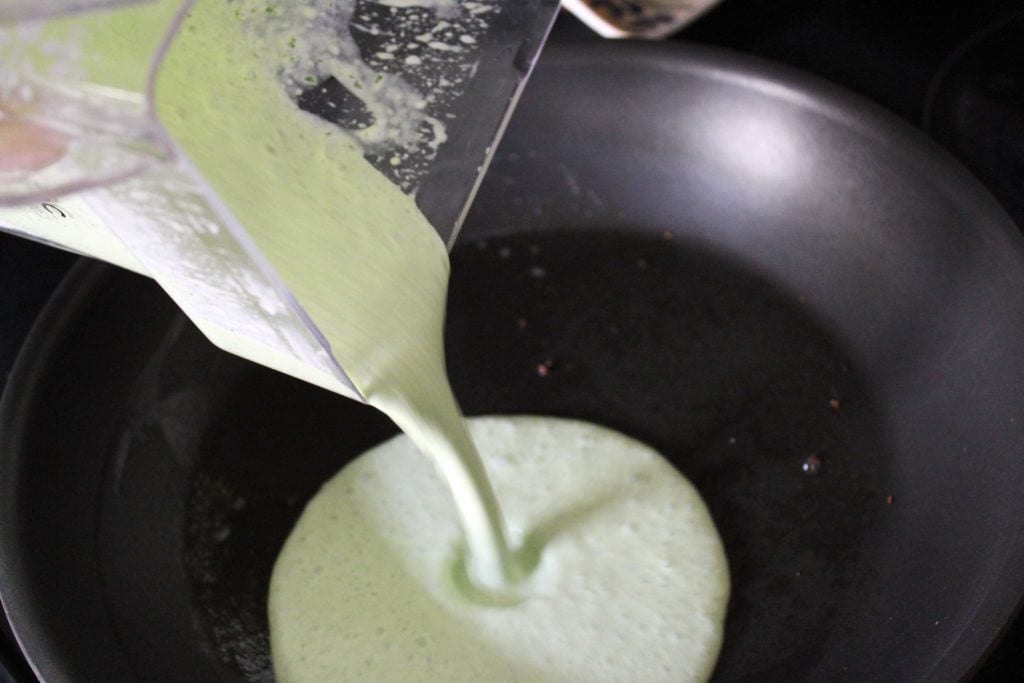 When the sauce is hot, add the ravioli to the sauce with some of the pasta water - start with a splash and add more if you need more sauce.
Let the sauce simmer for a few minutes more, and we're good to go!
I top this with lemon, parmesan, and more arugula to have a little freshness. I also like fruity olive oil and flaky salt on pasta, but that brings the number of toppings to FIVE, so make your own choices on that.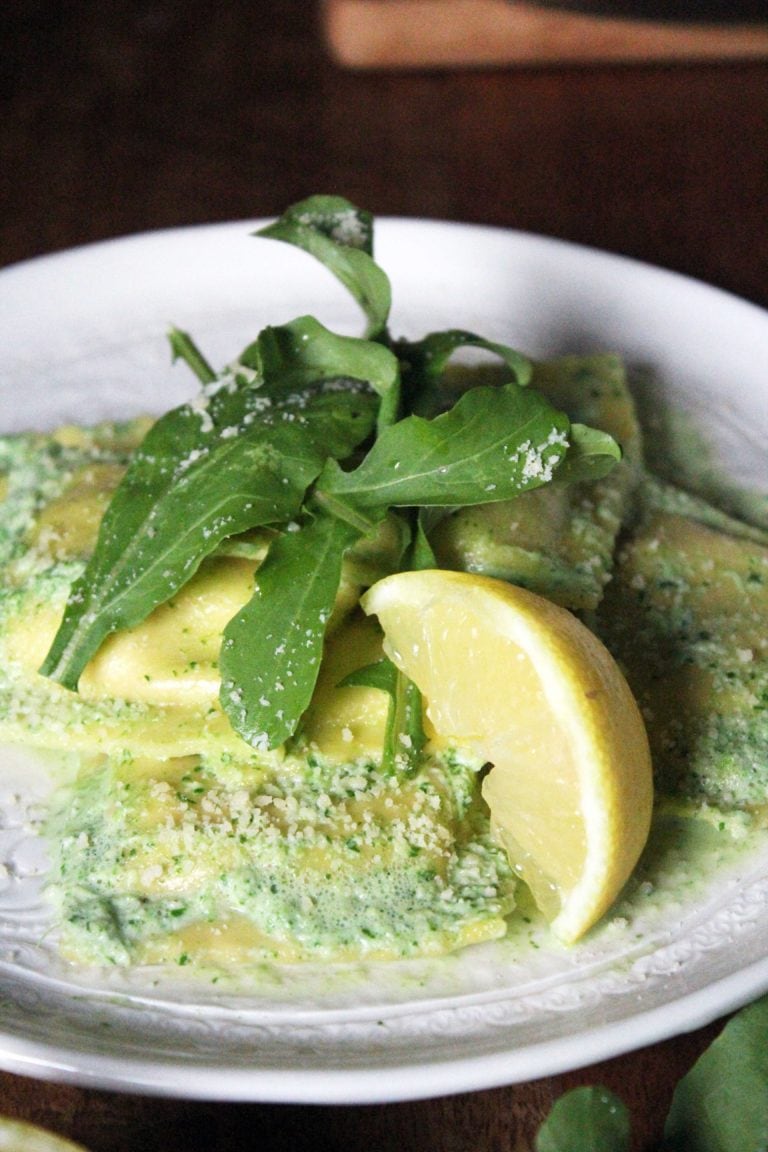 I'm telling you, this sauce could go on anything - baked chicken, other pasta, MADE INTO A LASAGNA...I can't, I just can't.
Crab ravioli, though, is a very good place to start. Try this soon!
Easy Arugula Cream Sauce with Ravioli
Ingredients
16

ravioli

any kind, cooked to package directions with 1 cup cooking water reserved before draining

1

scallion

cut into chunks

1

clove

garlic

peeled

4

cups

fresh arugula

divided

½

cup

heavy cream

salt and pepper to taste

lemon wedges for serving

parmesan for sprinkling
Instructions
Combine the cream, scallion, garlic, and 2 cups of the arugula in a blender or food processor. Using a medium speed, blend the mixture until creamy and smooth but not chunky (the cream can become butter if it's processed too much). Taste, and add salt and pepper to your preference.

Transfer the arugula sauce to a skillet over medium-high heat. When the mixture comes to a simmer add the ravioli and enough of the reserved cooking water to coat the ravioli in the sauce. Taste again, add more salt and pepper.

Serve the ravioli with the sauce topped with more arugula, a lemon wedge, and parmesan.

Enjoy!
Nutrition