Mmmmm, HELLO.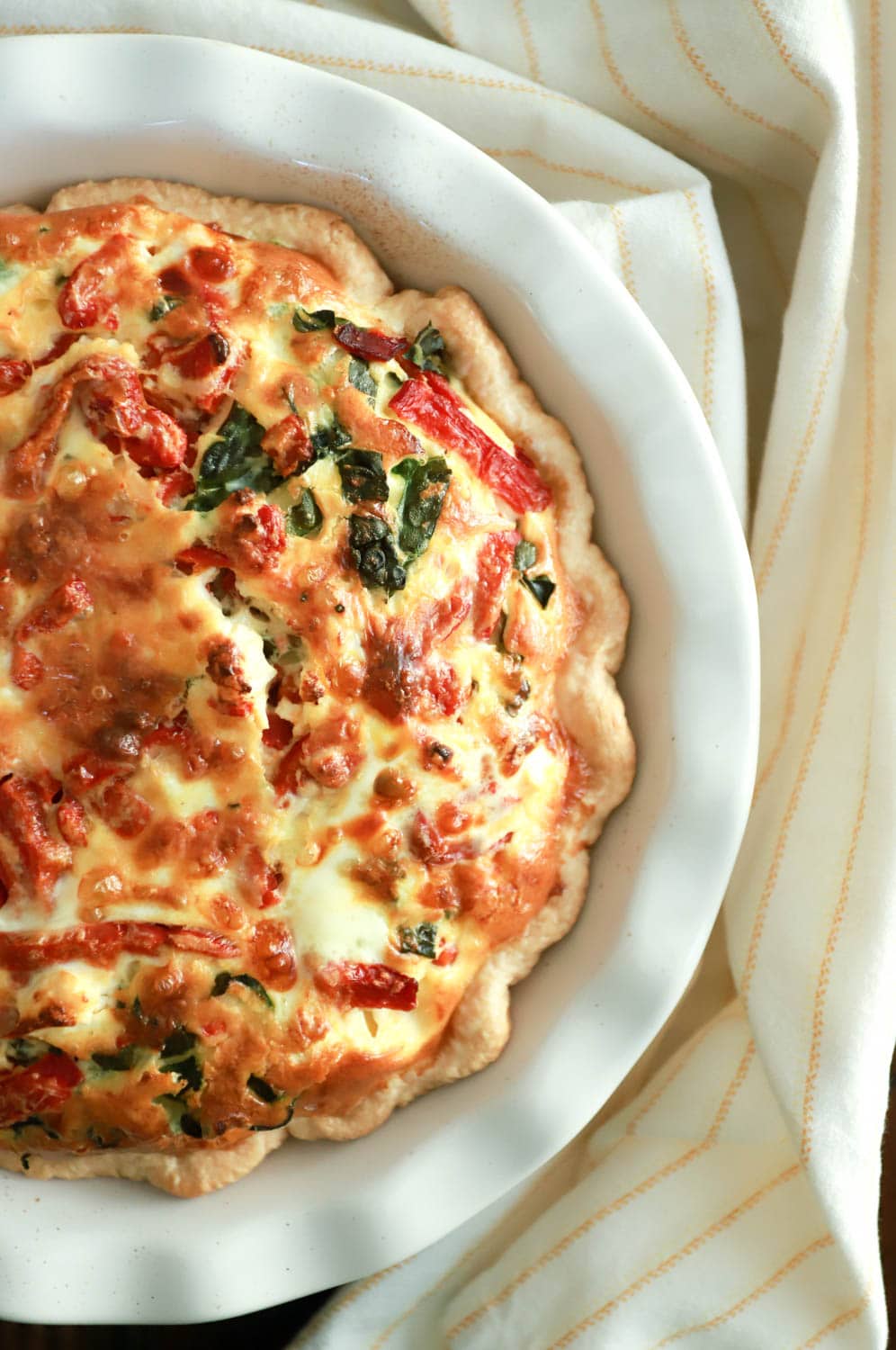 I shared last weekend that I made a bunch of quiches for a family gathering, and, not to toot my own horn, but they were suuuuuuper yum. I'm a sucker for a good quiche. The creamy eggy cheesy filling, some add-ins to make it your own, flaky buttery crust? All good things, yes they are.
My favorite quiche base recipe comes from my brother-in-law, Joe. I change the fillings and cheese every time based on who I'm serving and what I feel like, but the measurements stay the same and the possibilities are endless.
This particular super easy quiche features chopped kale, roasted red peppers, and crumbled feta. Nothing needs to be cooked in advance and the peppers come from a jar, so effort is minimal while the resulting quiche is nearly perfect.
...