Second-to-last blog post of the year HOW. I mean, seriously.
BUT FIRST, how was your Christmas? And your week? We had the BEST time in San Diego and I'm filtering through pictures and recommendations and generally reflecting on how cool our trip was. We are a little slow around here because we came back to the news of my sweet uncle dying way too soon, so in the process of unpacking our lives I'm intentionally giving myself permission to keep at slower pace and spend more time with family + relaxing these last few days of the year rather than killing myself with a gazillion blog and work items.
That being said, I have some way-fun things coming up in January, so thank you for your patience.
I love looking back over the year and spending more time talking about what we DID do instead of what we didn't manage. It goes back to the reverse bucket list thing I read a few weeks ago - there will forever and always be a "we didn't get to this" portion of our thoughts, but focusing more on the gazillion fun and inspiring and productive things we did manage in 2017 is useful and empowering and fun. I'm proud of our 2017.
In January, with a barely-one-year-old, we had our house on the market, showings all the time, and zero offers. We kept it on the market for a few months, longer than we should have, before realizing that we didn't WANT to move. The early part of the year was nuts with showings and house-hunting. We learned a lot, and I'm so glad we landed with our current plan to add on to our house instead of move. We also made ridiculously delicious baked wings, so there's that.
February brought tons of travel for work, play, a mountain trip, and general toddlering. Beck still couldn't walk at this point, which is crazy to even think about.
In March I turned 31 to great fanfare; we had FOUR house showings in one day and I wanted to cry. I also made these oyster mushrooms Rockafeller , which were delicious, vegetarian, and I'm thinking need to come out soon, maybe for New Year's! We also said goodbye to our wonderful dog Jake.
In April we went to New York for a show without Beck, which was phenomenal. We also stayed up way too late and drank way too much, so maybe it wasn't the worst thing ever when we had her in the city with us last year. The house was all the way off the market by then, and we were starting to plan our addition.
May allowed us to Cinco de Mayo HARD with my favorite red rice and a ton of other Mexican favorites. I think we should celebrate a cinco of every month, but that's just me.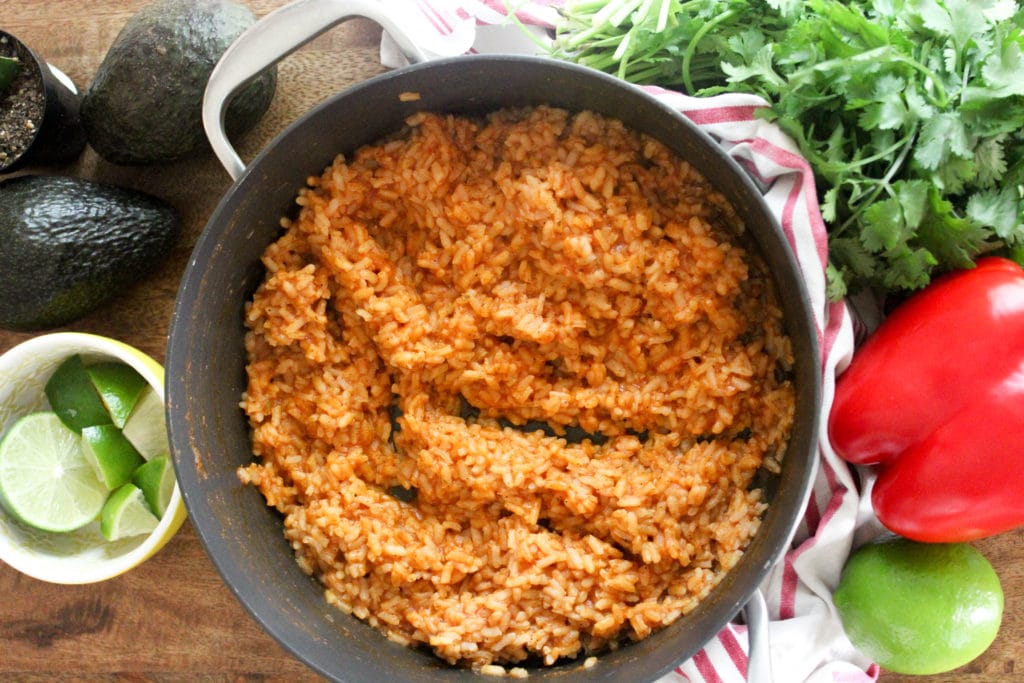 In June my sister married her wife in what was JUST the loveliest wedding and Beck's first go as a bridesmaid, to mixed reviews. She was adorable, though, so we made it work. Then we went to Belize, one of our favorite trips of our life together so far. It was just stunning, and we cant' wait to go back. Beck turned 18 months, and I waxed on and on about how fast time is going.
July involved interviewing contractors, planning our addition, hothothot weather, pool days for Beck, and this SUPER delicious zaatar crusted chicken salad, which include some of my favorite flavors to have together on a plate.
August! We celebrated our 4 year anniversary, my dad turned 60, and I got a new camera, which has made all the difference in the WORLD in my photography, which still has so far to go, but this year was a nice growing moment for that aspect of my work. I got to test out some fun things during the eclipse, which was one of my favorite days of the year, it was just so magical.
September brought that beginning-of-the-end feeling to 2017; we went to the beach for labor day, we visited Charlotte to see Dave Attell, I went to NYC with my mom for a show AND to visit my sister who had just moved there, then Jay went to New Orleans for a guys' trip all in one fell swoop. It was a crazy fun, busy, exhausting month. I also made this broccoli cheddar pasta about once per week because it was SO good.
October had sliiiiightly cooler temperatures and potato and beef curry, which we had last week in San Diego made by Ruby herself. I can't get over how much I love this curry method, guys, PLEASE try it.
Jay celebrated his birthday in November, I had a friendsgiving with my singing bffs from college, and we hosted our first Thanksgiving, which was just the MOST fun.
And December! Now. We're home from our holiday trip, have ONE business day left in the year, have made chocolate chess pie several times, and are committed to relaxing after work tomorrow until 2018. There's plenty to work toward next year (our renovation came to a soul-crushing grinding halt last week), but this one has been pretty wonderful too. Make some pie, and make the last weekend of 2017 the best one yet!