Ok so I have the most wonderful new football season recipes comin' atcha, because if you know me at all you know that I'm all about that buffalo and have no clue why football players need so many breaks. Ballet dancers don't quit after every pirouette, you know what I mean?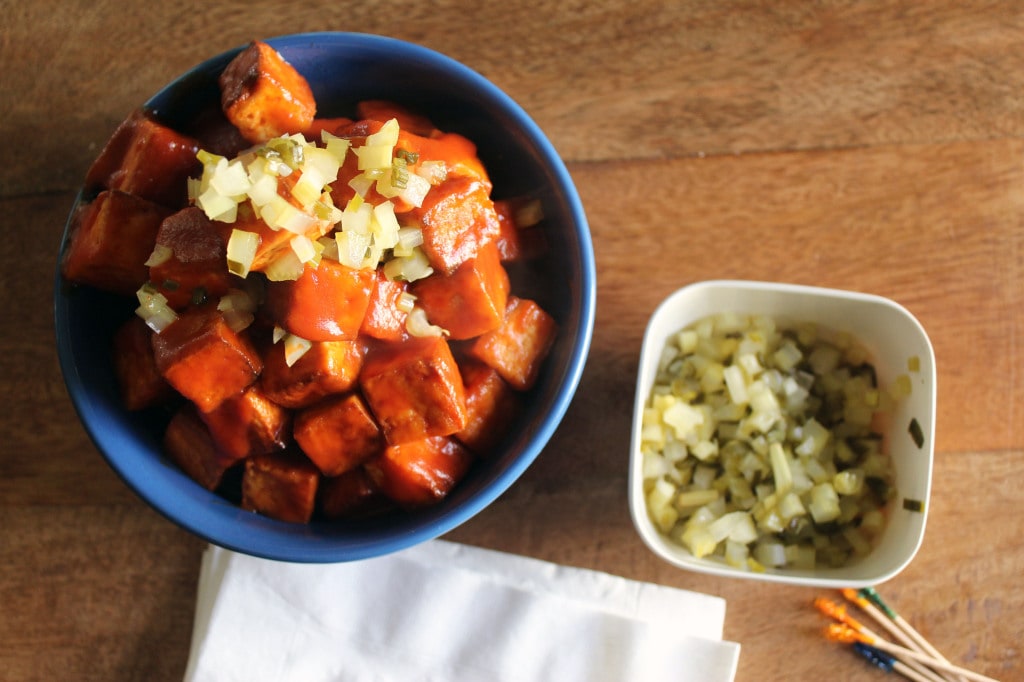 I digress.
BUT! The food. It's all snacks which means you eat a meal after and it's totally legit. Totally. I have a new thang that involves gruyere and short rib and BREAD coming next week but, in the meantime, a few of my (mostly spicy!) football favorites are as follows:
Buffalo tofu. (a pattern!)
Refried bean jalapeno poppers.
So there we go. I'm dying for some new snack inspiration for the season, which is ... now until effing February, so we better get cracking. Give me some new ideas please and thank you!